5 things to do in Chicago for IRCE attendees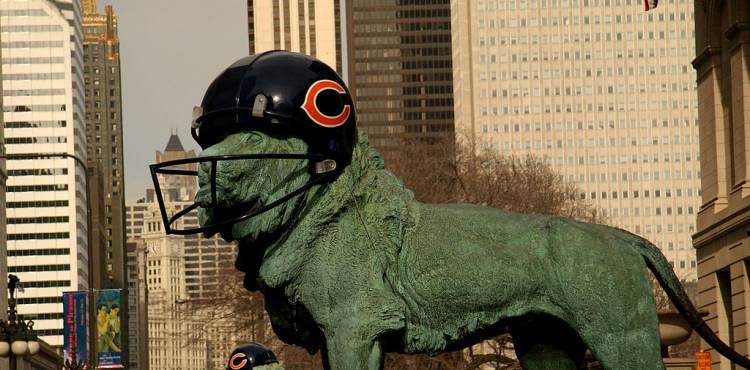 Now that the days of Polar vortexes are but a chilly memory, the team at NetSphere Strategies is ready to get out and enjoy our favorite city: Chicago. And considering that thousands of folks from our industry will be heading to the Windy City for IRCE, we're on a mission to make their experiences fantastic. To do so, we've already posted a few blogs that offer up great recommendations for what to do and eat in our hometown.
Continuing with that mission, we're offering up an updated blog from the one that we posted last year, which will make visitors feel right at home. Some of our tips have been revised a bit to reflect new ways to take in the city, and we've also added a few new items.
1. Ride the Brown Line
Chicago often finds itself on lists for where to see the world's best architecture. For locals, if Chicago's not on one of those lists, the list in itself is totally discounted. But we digress. To get an elevated look at Chicago's downtown gems, take a ride on the "L," which gets its name from the word "elevated." From the second-story view offered by the Brown Line, riders are taken on a looped tour of the city. One stretch of the train ride spans over the Chicago River with views of iconic skyscrapers like the Wrigley Building and the Tribune Tower and then some.
Details: Get on at the Chicago Ave. Brown Line station and take it toward the Loop. But if you don't want to take the "L" too far north, be sure to get back off at the Chicago station once you've made the full "loop."
2. Visit Chicago's world-renowned museums
The Art Institute is one of the best art museums on the planet – and that's not just a biased opinion. However, the Museum of Contemporary Art, Field Museum, Adler Planetarium, Shedd Aquarium and the Museum of Science and Industry are also world-class institutions. For those who head to the Planetarium or the Aquarium, be sure to take a photo of Chicago's stunning skyline while you're there. The location offers up one of the city's best views.
Details: If your schedule allows, we suggest visiting each and every Chicago museum. But to make your museum-hopping endeavor a bit more affordable, check out the City Pass, which includes tickets to pretty much everything you'll need.
3. Listen to the Chicago blues at B.L.U.E.S. and the Kingston Mines
It would be a crime to leave Chicago without taking in some of the best blues that the nation has to offer. Choosing where to take it in, however, can sometimes be quite the task. But don't fret; just go to Lincoln Park where two of Chicago's best venues reside across the street from one another.
Details: Kingston Mines and B.L.U.E.S. have hosted some of history's most famous blues acts and just so happen to be located in one of Chicago's most posh neighborhoods. They're open every night until the wee hours of the morning, so no matter how packed your schedule seems to be, they make it easy to squeeze in an hour or two of music.
4. Eat fare prepared by Chicago's celebrity chefs
Chicago is by no means short on star-studded dining. The city's very own Grant Achatz is known as the leader in molecular gastronomy and his restaurant Alinea has been named best in the world by various publications. As if Achatz weren't enough, we also have Rick Bayless, Stephanie Izard and Graham Elliot, just to name a few.
Details: Last-minute reservations for any of Chicago's celebrity chef restaurants don't come easy. But, lucky enough, each chef has a quick-service version.
Top Chef winner Stephanie Izard's Little Goat is across the street from her flagship location. Rick Bayless' Frontera Fresca can be found on the 7th floor of the Macy's on State Street. Grahamiches can be gobbled down on State Street, as well, just a few blocks north. For those who can't squeeze any of these in while they're still in Chicago; don't fret. Rick Bayless has another location in O'Hare's Terminal 5.
5. Get a cheeseburger, no fries, chips, no Pepsi, Coke
Head below the city to Chicago's Lower Wacker Drive to grab a bite at the iconic Billy Goat Tavern, made famous from the 1970s Saturday Night Live skit, starring John Belushi and Dan Aykroyd. While you're there, keep an eye out for the Caped Crusader – Lower Wacker Drive served as a filming location for both Batman Begins and The Dark Knight.
Details: Located at 430 N. Michigan Ave at the lower level, look for the stairs down near the Tribune Towers and the Wrigley Building.
For suggestions beyond what can be found on our blogs, visit us at booth #1443 at the IRCE show. To learn more about NetSphere Strategies, head to our website or contact us directly.
Trackback URL for this blog entry.