6 analytics trends for mid-market eCommerce in 2014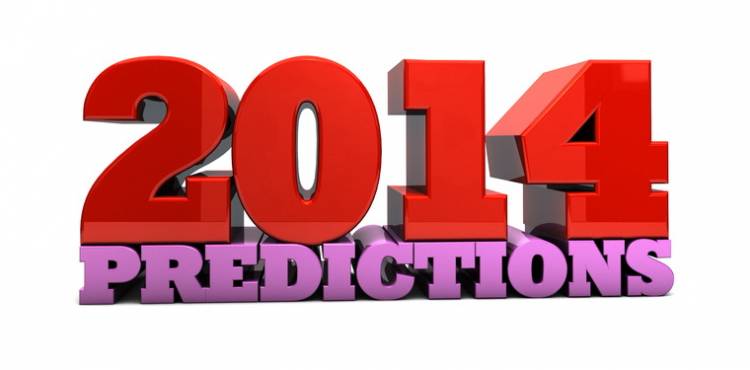 If you're a marketer serving B2B or consumer websites, expect to encounter an evolving use of eCommerce analytics tools in 2014. Why? Because businesses will continue to adapt to a simple yet inevitable shift in buyer behavior in which nearly all buyers, B2B and consumer, research their problem and possible solutions online before ever speaking to a salesperson.
Therefore, marketers need to be a central part of their customers' research experience on social media and industry community sites, and the content provided on their own company websites has to be useful to the buyer. Using analytics tools, savvy marketers find where their audience is and measure the effectiveness of messaging and engagement in their communities.
As a result, marketing automation tools are enjoying rapid growth, as marketers use these tools to deploy and track content-based campaigns across multiple online communities.
Sophisticated applications support the development of programmed communications, using e-mail and social media, tailored to the needs of well-defined customer personas. Expanded online advertising offers new ways to connect with buyers based on search behavior and interest, and changes to search engine optimization makes paid search more attractive.
In addition, manufacturers are taking a harder look at ways to build direct relationships with customers. In many cases, this means adding or expanding eCommerce capabilities. However, managing channel conflicts without alienating distribution channels can be a delicate issue. Marketers in these situations need to watch their analytic data closely, often focusing on service rather than online sales.
Trends for marketers to watch in 2014, include:
1. Adoption of Marketing Automation Platforms
Marketing automation platforms like HubSpot, Marketo and Eloqua provide a system for marketing teams to deploy content and measure effectiveness of marketing messages. This market has had exceptional
growth over the past year
, and this will continue in 2014.
Adopting a marketing automation platform, however, requires three commitments: 1) creating compelling, engaging content; 2) collaborating between sales and marketing to find compelling, actionable ways to engage your community; and 3) measuring and analyzing results and taking action based on findings, possibly killing some of your company's sacred cows along the way. For example, several clients over the past year found that what they thought were their best selling points didn't actually differentiate them in the marketplace. With this newfound insight, they adjusted some of their most fundamental messaging, which resulted in more qualified leads coming in through their websites.
2. Defining Customer Personas and Mapping the Customer Journey
Marketers have achieved more qualified leads and a shorter sales cycle through the effective use of customer personas. Marketing automation customizes content based on behavior that identifies a persona. Thus, content marketers are very focused on the customer journey, documenting customer segments using data from marketing automation tools, web analytics (Google Analytics or Site Catalyst) and third-party search tools. And personas are getting more specific. Content management systems along with marketing automation tools are increasingly delivering information that is contextually relevant to visitors' specific needs.
Documenting customer profiles gives the marketing and sales team common ground in mapping out the customer journey and empowering both teams to create effective conversations with customers, prospects and their target communities. Quantifying profiles and measuring progress of prospects on their customer journey gives actionable insight into delivering more leads and faster sales.
3. Structured and Collaborative Content Planning
Marketing automation doesn't automate the creation of content, only the deployment. Therefore, a strong editorial calendar is critical to supporting ongoing expansion into social media and industry communities. Last year's
changes to search engine
ranking algorithms emphasize the need for high-quality content and the opportunity to leverage that content in such a way that your website serves as a great place for customers to do their research. A monthly calendar that builds into a substantial report or white paper three or four times per year is highly recommended.
4. Expanded Use of PPC Advertising
In 2014, two factors will continue to make online advertising more attractive: 1) more options for audience reach via advertising networks and 2) the move by Google (and soon Bing) to secure search, resulting in a paucity of organic search-term data. Paid search (AdWords, Bing) supports presence on search engines and provides keyword-level data to the content team. In addition, content networks like Google's Display Network and social media platforms like Facebook offer retargeting and interest-targeted advertising. Retargeting platforms keep your brand's value proposition in front of people who touch on your website but don't buy or subscribe to e-mails on their first visit.
5. Integration of CMS, eCommerce and CRM
Sales people can know when their prospects have an interest and what their prospects are interested in, based on reported visits to their websites, which can then trigger a reminder to call on the client. For those using customer relationship management systems like Salesforce.com or Oracle's Siebel, integrating the systems allows your sales team to know when prospects or customers come to your website. This information gives sales staff insight into prospect needs and interest. Integrating eCommerce systems with the CRM system also gives credit to the sales staff, tracks the lifetime value of a customer and is used to plan coordinated campaigns directed at existing customers.
6. Implementation of Tag Management Solutions
Tag management solutions help marketers more easily take advantage of multiple advertising platforms as well as integrating diverse analytics platforms, like web analytics, marketing automation and CRMs. Google offers a
free tag manager
, and there are robust solutions for more sophisticated environments.
Regardless of how these trends are adopted, analytics will continue to be the key to the future and the key to success for mid-market eCommerce companies. And that's because analytics are helping mid-market communicators answer the question "What makes a website visitor or prospect decide to buy?"
And analytics systems are getting better at content scorecarding, helping marketers make on-site messages more effective. Marketing automation systems make messaging more relevant by adapting onsite widgets and sending e-mails so that visitors see offers tailored to their demonstrated interests and even to their communication style.
Whether you are a marketer or provide technical support for marketing, check in with your colleagues and watch your competitors. They are using these tools and techniques to increase visibility and nurture relationships in your online ecosystem.
Avery Cohen is a principal at Metrist Partners, helping marketers use interactive media to gain actionable insight into customer needs and supporting technology selection and implementation. At Metrist Partners, Avery has helped companies rethink their brand experience, optimize websites and troubleshoot drops in traffic or conversion rates. – See more at MetristPartners.com.
To get on board with analytics trends in 2014, get in touch with Avery by clicking on the button below:
Trackback URL for this blog entry.