Adopting omni-channel eCommerce: Proof in the numbers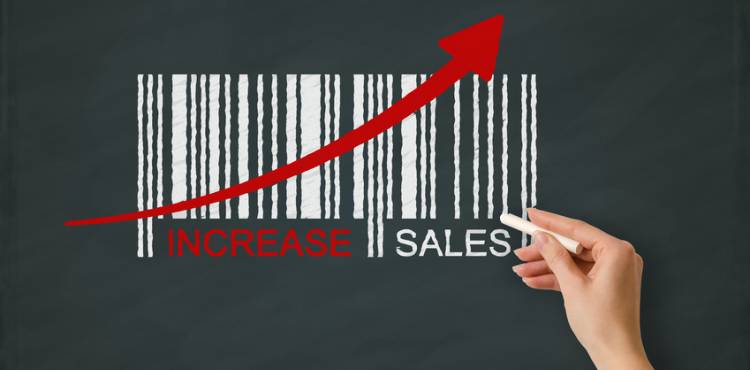 On Aug. 15th, the advanced eCommerce sales report for Q2 2014 was published by the U.S. Census Bureau. As could be expected, business owners were anxious to see how Q2 fared in comparison to its predecessor – especially those business owners who have invested in omni-channel marketing initiatives.
According to the U.S. Census Bureau report, Q2 maintained the upward momentum that eCommerce has been experiencing for quite some time. The estimate of eCommerce sales was set at $75 billion, an increase of 4.9 percent from the first quarter of 2014, outpacing total retail sales, which increased 2.3 percent from the previous quarter. Year-over-year, eCommerce sales were up 15.7 percent.
With this new set of results in hand, the team at NetSphere Strategies believes that much of that growth can be attributed to new, sophisticated marketing tactics. And although, we often prefer to look ahead, we still felt it appropriate to reminisce on Q1 – with the help of Monetate, a provider of cloud-based marketing technologies. In a recent report published by Monetate and titled, "EQ1 2014: Browsing by another name?" the authors examined buyer behavior during Q1, which the team at NetSphere Strategies believes will be relevant during the second half of 2014 and years to come.
With conversion rates up amidst a decline in traffic and page views, Monetate asserts that "eCommerce customers are changing from browsers to buyers." And they continued by saying that it's happening as these consumers are continuing to shift to mobile. For those not familiar with the idea of omni-channel, it focuses on creating a seamless marketing approach to all possible shopping channels, including desktop, brick-and-mortar and mobile.
The exact figures delivered in the Monetate report – which were quite astounding – were taken from a random sampling of the company's customer data. Montetate reported year-over-year conversion rates up by 11 percent, revenue per session up by 47 percent and average order value up by 33 percent. Year-over-year declines in traffic were down 17 percent, and page views were also down by 23 percent. Montetate attributes these numbers to effective marketing activities – like those exhibited from an omni-channel point of view.
Monetate's client base is quite astounding, as well, including companies like QVC, The North Face, Sur la Table and Macy's. Macy's, specifically, has been lauded by media outlets and investors for its adoption of omni-channel retailing. As an early adopter of omni-channel, Macy's has seen significant sales increases over the past few years. In 2011, 2012 and 2013, Macy's sales grew by 5.5 percent, 4.9 percent and .9 percent, respectively.
When comparing Monetate's take on Q1 with that of the U.S. Census Bureau, it's important to understand that Monetate is reporting on a sampling of its clients – the forward-thinking retailers that are adopting advanced marketing strategies. Monetate is also looking at a bigger picture – the global picture.
eCommerce, after all, doesn't have borders or boundaries. Likewise, omni-channel is all about blurring the lines. Whether a shopper is in L.A. or Shanghai, browsing on a PC, a tablet or in store, they expect the experience to be the same wherever they go. For eCommerce retailers that can deliver those positive, seamless experiences, their sales, too, are likely to rise.
Trackback URL for this blog entry.