Amazon makes grocery shopping easier; supermarket execs sound off on eCommerce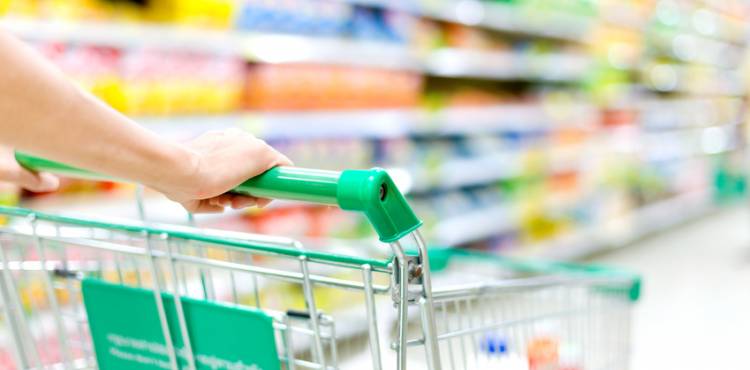 As far as most folks are concerned, the actual shopping part of grocery shopping isn't that bad. It's the unloading-the-car portion of it that's not exactly a good time. Loaded up with 12 rolls of toilet paper, an economy sized jug of laundry detergent and a case of soda – amongst all of the other odds and ends – reinforces the case for grocery delivery services like AmazonFresh.
Currently, shoppers on the Amazon website can buy quite a few grocery items. Whether it's a bottle of Sriracha or 24 rolls of paper towels, there's hardly a reason why Prime customers shouldn't purchase at least some of their necessities online. And word on the street is that Amazon is making online grocery shopping even easier.
Named "Pantry," Amazon is taking its Fresh model and is adapting it to the warehouse club store market. According to USA Today, "the service will be targeted at existing members of Amazon's Prime shipping program. It will launch with about 2,000 products typically found in the center of grocery stores, such as cleaning supplies, kitchen paper rolls, canned goods like pet food, dry grocery items like cereal and some beverages."
In a ComScore whitepaper titled Consumers Multi-Media Path to Purchase, which was released in March 2014, Amazon's Pantry service was described as one that would target higher income households with kids. Set to launch sometime in 2014, Amazon plans to use set-size shipping containers up to a specific weight limit. Specific shipping costs weren't named, but the overall price was described as "small."
Beyond Pantry, Amazon is also introducing a tool called Dash, a barcode scanner that allows individuals to add items to their grocery list from home. Described by the editors at TechCrunch.com as "a Wi-Fi-connected device that allows users to build a shopping list by scanning bar codes and saying product names out loud … [the device] connects directly with AmazonFresh, the company's grocery delivery service, so once your list is complete, it should be easy to make the purchase from your smartphone or laptop."
Although Amazon's foray into the grocery and consumer packaged goods segments sounds great for the general public, some executives at the top of those industries don't agree. In fact, many are balking at the need for eCommerce for their businesses. ComScore included a few quotes from the opposition to explain why.
"We're very much a brick-and-mortar company, with 97%-plus of our business done in-store, not online. People actually do like to go out and shop," said Richard Galanti, CFO, Costco, in December 2013.
One month prior to Galanti's quote, John Mackey, Co-CEO of Whole Foods explained that he hadn't seen anyone produce a profitable or successful home grocery delivery business model. "We're going to devote most of our attention and capital to what we think we do really well, which is open great new stores that are innovative and give great experiences to customers," he said. "I do not think food retailing will be disinter mediated to the same degree that other businesses have."
While others might not be as adamant about how eCommerce fits into the future of the CPG industry, the overriding theme is one of tentative action. "A growing chorus of brick-and-mortar food retailers are taking a wait-and-see approach to online grocery shopping and delivery," the editors at Supermarket News explained.
At this point in the game, however, "wait and see" might just be too little too late. Taking the growth rates of eCommerce as an example, anyone who holds out will miss out on serious revenue.
"At more-than 11 percent growth Y/Y in Q4, desktop eCommerce continues to outpace overall retail, which grew 4%," the editors at ComScore explained in their whitepaper.
To stay in the know regarding how eCommerce is evolving in the consumer packaged goods segment and beyond, subscribe to the NetSphere Strategies blog.
Trackback URL for this blog entry.