As eCommerce soars, overall retail sees small rise in April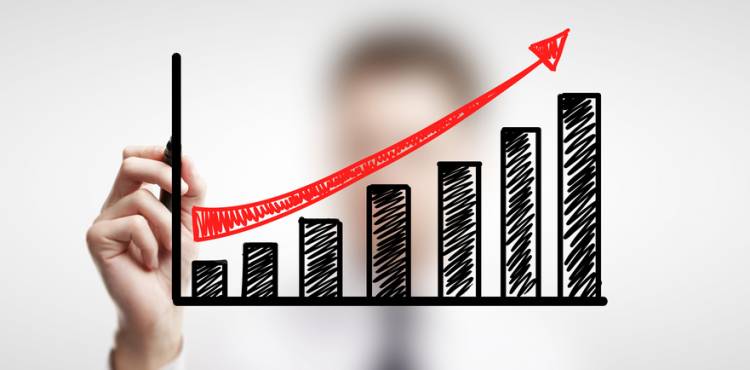 Yesterday, the U.S. Census Bureau released its advance monthly sales report for retail and food services in April 2014. Although there was a rise in sales compared to the month prior, the mere 0.1 percent was lackluster at most. Considering the cold winter weather had lifted, many expected more of a showing at retail brick-and-mortar locations across the United States.
"The U.S. Census Bureau announced today that advance estimates of U.S. retail and food services sales for April, adjusted for seasonal variation and holiday and trading-day differences, but not for price changes, were $434.6 billion, an increase of 0.1 percent (±0.5)* from the previous month, and 4.0 percent (±0.7) above April 2013," the report relayed. "Total sales for the February 2014 through April 2014 period were up 3.3 percent (±0.5) from the same period a year ago. The February 2014 to March 2014 percent change was revised from +1.2 percent (±0.5) to +1.5 percent (±0.2)."
To put that in layman's terms, in-store sales were higher than in past periods, but only eked past those previous levels. Many portend that the ever-growing popularity of online shopping is stunting growth at brick-and-mortar locations and fear that the trend will continue.
In fact, in a recent study conducted by Forrester, researchers revealed an online retail sales forecast of $294 billion in 2014, a significant increase from the $263.3 billion tallied in 2013. However, Forrester's predictions have eCommerce sales responsible for only 9 percent of total retail sales in the United States, leaving plenty of room for traditional retail to grow.
"We're forecasting a strong compound annual growth rate (CAGR) of 9.5% between 2013 and 2018 for US eCommerce, yielding approximately $414 billion in online sales by 2018," the editors at Forrester explained. "By 2018, Forrester expects that online sales will account for 11% of total US retail sales. The key drivers of growth in the online channel? The increased penetration of mobile devices, including tablets, and greater wallet share shift to the web channel from online buyers, all driven by rich web offers from online merchants."
So even at 11 percent in 2018, brick-and-mortar will continue to dominate the retail world. Regardless of what side of the coin a retailer is on, however, the reality of the matter is that online and offline retail must work together to boost sales across the board. For those who embrace an omni-channel mentality, growth will be possible on all sales channels.
To enhance your business's online presence, take advantage of eCommerce's steady growth rate and learn how to better merge online and offline customer experiences, contact the team at NetSphere Strategies. We have a proven track record of pinpointing opportunities for improvement.
Trackback URL for this blog entry.