Before replatforming your eCommerce site, assess the situation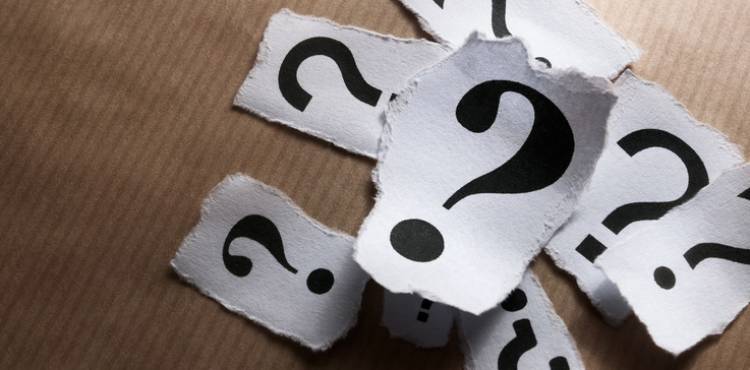 Eating better and exercising more are no brainers when it comes to new resolutions for the New Year. But setting resolutions just because the calendar year changed isn't always a good idea. Individuals – and businesses – must ensure that they're making changes for the right reasons. For some retailers, a disappointing holiday shopping season has them reassessing their focus and executing on their own New Year's resolutions. For some of those retailers, new initiatives include replatforming their current eCommerce solution, thinking it was probably to blame for lackluster sales. But before retailers embark on the costly journey to replatforming, they must first ensure that they are heading down the right road. To determine if replatforming is a requirement or if it will simply be a repeat of the same set of mistakes that got them thinking about replatforming in the first place, the following questions must be addressed:
1. What is the business driver to replatform?
If there's an issue with your current eCommerce solution, is it a direct result of the technology driving your eCommerce solution or is it something else? Did you have the skills or the support staff to manage the site properly? Did your business partner provide you with their B team who wasn't qualified to maximize on your eCommerce investment? If the reason you want to replatform has nothing to do with the technology, then moving forward with the project will likely end you in the same place you were in last year. On the flipside, if it was the technology that stymied your growth objectives, then yes, it's time to move on.
2. Did you experience site instability or performance issues?
Although site crashes and unacceptable performance rates seemingly offered up the green light to replatform, the problem might not be the eCommerce solution itself. Instead, it could be a poor implementation by the original installation team. Or, it could be that the site wasn't optimized for performance in the first place. Furthermore, it could be the current hardware platform that's to blame. It could be undersized for the number of eCommerce transactions processed during peak times, or perhaps it's been years since you purged the eCommerce database of old pending orders, outdated purchase histories or expired registered users. Many companies with eCommerce sites never do performance enhancements or optimizations. And many don't stress test their site once it's been installed. Think about that for a minute. You install a product with the default configurations and expect it to be optimal right out of the box. Similarly, performance tuning doesn't magically happen. But once it has, the realization that the eCommerce solution isn't the problem could save you significant amounts of money and manpower that would have been spent on replatforming.
3. What category of eCommerce solution does your business need?
Do you wish to host and support the site yourself? Are you looking for a cloud-based solution to outsource your technology needs, but plan to perform the marketing activities in-house? Or, do you prefer to start with a marketplace solution like Amazon, eBay or Sears? Many small- to midsize companies are taking the cloud-based approach due to upfront and ongoing operational costs as well as staffing needs.
4. Is the requirement to replatform due to a lack of features in the eCommerce solution?
You need to identify what features and functionality you want the new platform to provide out-of-the-box and then determine what additional elements will need to be customized. For example, internal site search is a key feature for the most successful websites today. To compete with those sites, you'll need to know if your current implementation includes a site search and then, you'll need to know how powerful it is. If that site search leaves shoppers still sifting through a lot of information to find what they're looking for, you will probably need a more robust multi-faceted search capability to allow the shopper to make a purchase in the fewest clicks possible.
5. Is your current site enabled with responsive web design or omni-channel capabilities?
If your analytics indicate that you're not attracting mobile and tablet users, your site probably wasn't designed for mobile devices, which means you'll need to discover whether responsive web design is possible with the current platform. Likewise, if your current solution can't provide a multi-channel user experience on POS, kiosk and mobile devices, you are correct in wanting to replatform. After all, that's where the future growth of online revenues exists. Still not sure if a replatforming project is the right decision? Then reach out to the team at
NetSphere Strategies
. We'd be happy to discuss your challenges, evaluate your current situation and help you formulate the best strategy for a profitable 2014.
Trackback URL for this blog entry.