Chicago brings unprecedented numbers to IREC 2012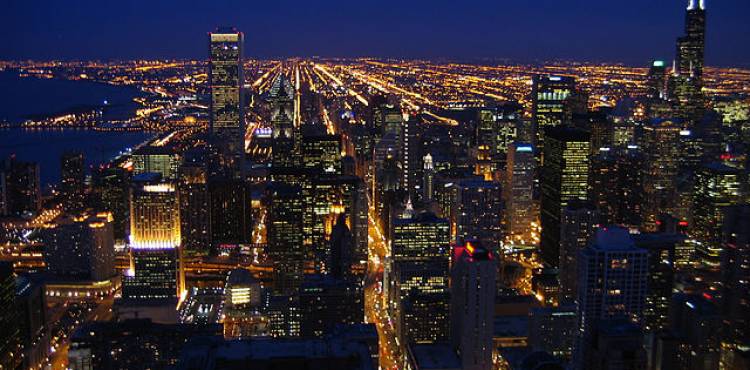 Between June 5 and June 8, the Internet Retailer 2012 Conference and Exhibition hosted record numbers. During the four-day span, more than 8,600 attendees flocked to McCormick Place in downtown Chicago. Compared to last year's attendance, the show grew 18.3%. Additionally, the IRCE boasted its largest exhibit hall in the conference's history, with 564 participating companies.
"We benefit from the e-commerce market growing by 16% a year and we benefit from being the No. 1 show in the market," said Jack Love, CEO of Vertical Web Media LLC and publisher of Internet Retailer magazine, which sponsors IRCE. "The No. 1 show always outperforms everybody else. And that's particularly true in tough economic times when some people only go to one show—the one show they'll go to is the No. 1 show. And we're by far the No. 1 show."
This year, more e-commerce technologies and services found their home in Chicago's McCormick Place than ever before. Last year, 504 companies exhibited. The 11.9% increase marks a potential upturn in the economy as well as an increase in the adoption of e-commerce tools and practices.
To outfit this growing size of exhibitors and guests, the size of the show floor also increased from 218,000 square feet to 250,000 square feet. Steve Rogers, IRCE exhibition director attributes that growth to exhibiting companies taking larger booths this year.
According to news on the official IRCE website, "attendees heard from 175 expert speakers over the four days of the conference, including Barnes & Noble Inc. CEO William Lynch, Walmart.com US president Joel Anderson, Gilt Group Inc. founder and chief strategy officer Alexis Maybank and international affairs commentator Fareed Zakaria, host of the CNN TV show Global Public Square with Fareed Zakaria and editor at large at Time magazine."
Perhaps due to its overwhelming success, IRCE 2013 and 2014 will take place in Chicago. From June 4 to June 7, 2013, visitors will once more head to McCormick Place to gain the e-commerce tools necessary to thrive in the online retail business. As of press time, the 2014 dates were yet to be announced.
Trackback URL for this blog entry.