Cyber Monday pulls ahead as 2014's biggest online shopping day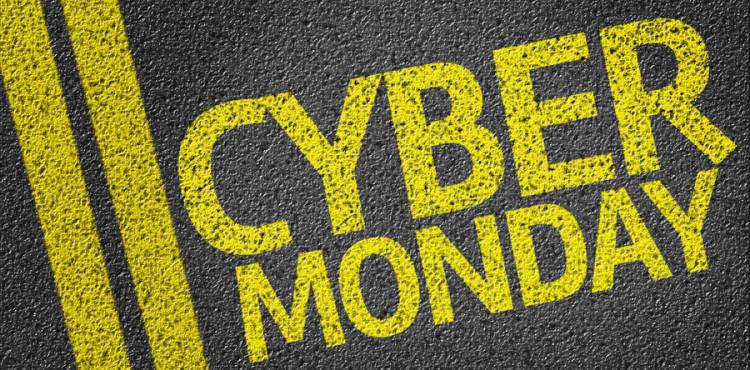 With the holiday shopping season in full swing, U.S. retail trends are coming to full light. As digital door-buster deals continue throughout the month of December, it's clear to see that retailers aren't as reliant on the post-Thanksgiving weekend as they used to be. Many retailers, like Amazon and Walmart, extended their door-buster deals beyond the typical shopping period. They started prior to the Thanksgiving holiday and are pushing further into December.
According to multiple sources, however, Cyber Monday could still turn out to be the biggest digital shopping day of the year. Based on consumer transaction data from the IBM Digital Analytics Benchmark, online sales were up 8.5 percent that day compared to 2013 while mobile sales were up 27.6 percent. According to data from Adobe and Forrester, overall sales hit $2.68 billion.
"For the first time mobile devices drove more than half of Thanksgiving online traffic, a trend that continued throughout Cyber Week," said Jay Henderson, Director, IBM Smarter Commerce, in a recent press release. "As the holiday shopping season becomes less concentrated on a single day, retailers and marketers took advantage by making it easier for consumers to find the best deals on the go, whenever and wherever they chose to shop."
A few stats from IBM that paint a fuller picture of the post-Thanksgiving sales push, include:
Cyber Monday remained the busiest day for online shopping over the five-day period with online sales growing by 8.5 percent compared to 2013. However, average order values were $124.21, down 3.5 percent year-over-year.

Cyber Monday mobile traffic accounted for 41.2 percent of all online traffic, up 30.1 percent over 2013. Mobile sales made up 22 percent of total Cyber Monday online sales, which was a 27.6 percent increase compared to the previous year.

Smartphones drove 28.5 percent of all Cyber Monday online traffic with tablets accounting for 12.5 percent of all traffic. However, for shoppers browsing on tablets, they drove 12.9 percent of online sales compared to 9.1 percent for smartphones. Tablet users also averaged $121.49 per order compared to $99.61 for smartphone users.

iOS devices reigned supreme, outpacing Android in average order value, online traffic and sales.

E-mails that are automatically triggered by a consumer action, such as a purchase or an abandoned cart, increased 48 percent compared to last year.

On Cyber Monday – a work day – desktop PCs accounted for 58.6 percent of all online traffic and 78 percent of all online sales.

In department stores, Cyber Monday sales grew by 17.9 percent compared to 2013 with mobile percentage of sales up 21.3 percent.

For health and beauty companies, Cyber Monday sales increased by 3.8 percent over 2013 with mobile up 27.5 percent.

Home goods sales were also up on Cyber Monday, increasing by 27.5 percent compared to 2013. Mobile rose 13.2 percent.

Although rising by only 3.4 percent, apparel retailers also saw increases in 2014. Mobile, on the other hand, realized percentage increases of 28.9 percent.

Comparing Cyber Monday to Black Friday for online sales, Cyber Monday beat out Black Friday by 30.5 percent. The difference, however, was that Black Friday shoppers spent 4.2 percent more.
In addition to the statistics above, IBM's study offered retailers and marketers more than 370 performance indicators to see how they are faring when it comes to the competition. To access the full reports, IBM's Digital Analytics Benchmark Hub can be found here.
To make the most out of every online shopping day – be it Cyber Monday or any day – contact the team at NetSphere Strategies. We have extensive experience optimizing websites powered by IBM WebSphere Commerce.
Trackback URL for this blog entry.