Emerging markets: Brazil, eCommerce statistics and challenges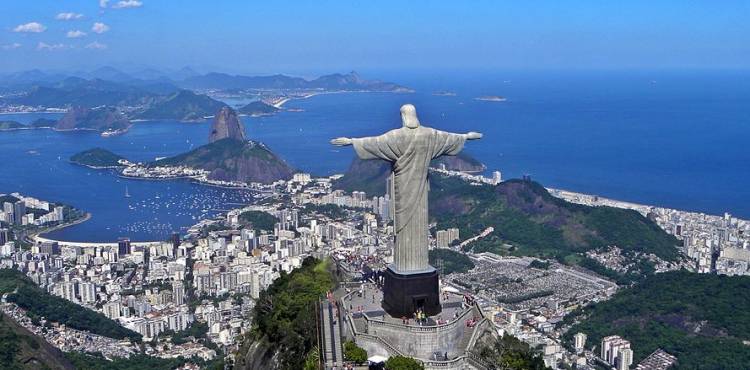 Soon, all eyes will set their focus on Brazil as the largest South American country hosts two of the world's biggest athletic events. Surely, the selection of Brazil as host for both the World Cup and the 2016 Olympics is due to its position as one of the globe's most promising emerging nations.
As such, Brazil offers opportunities for eCommerce companies wanting to expand their reach. With a population of just over 200 million, Brazil finds itself amongst the top 10 wealthiest countries in the world, according to figures released by the International Monetary Fund.
"B2C eCommerce has benefitted from the growth of the middle class in Brazil, but consumers from lower income groups also have begun to be comfortable shopping online," explained the editors at yStats.com in their recent report titled,
B2C eCommerce Report 2013
. "There were over 40 million online shoppers in Brazil in H1 2013, with the number expected to top half a hundred million by the end of 2013."
To fully understand the eCommerce opportunities happening in Brazil, here are a few statistics to put it into perspective:
1. Brazil's eCommerce market could surpass the $25 billion mark by 2017. [Source:
Forrester
]
2. Brazilians spend more than 27 hours per month online compared to the global average of 24.7 hours. [Source: comScore via
Forbes.com
]
3. Mercadolivre.com.br is Brazil's biggest online retailer with 14.3 million unique visitors as of December 2012 and $83.7 million in revenue in the first quarter of 2012. [Source:
eMarketer.com
,
TheNextWeb.com
]
4. The mobile audience in Brazil is the biggest in Latin America with 23.3 percent of Brazilians using their phones to access the Internet. [Source: AdAge.com via
Forbes.com
]
5. 13 percent of Brazilians use their phones to compare prices while visiting shopping stores in person, and 24 percent of Brazilians surf the web while watching TV. [Source: McKinsey via
Forbes.com
]
6. In 2011, the U.S. was Brazil's largest source of imports followed by China, Argentina, Germany and South Korea. U.S. merchandise exports to Brazil in 2011 were US$42.9 billion, and U.S. imports from Brazil were US$31.3 billion. [Source:
Exports.gov
]
7. Fashion and accessories in Brazil are incredibly popular in terms of online shopping and in fact are No. 2 behind home appliances. They make up more than 12 percent of all online retail sales. [Source e-bit via
PFSWeb.com
]
Although the opportunities are vast, doing business in Brazil presents some challenges. Therefore, businesses wanting to enter the online retail market in Brazil should be aware of the slow road to delivering packages. Although most orders will find their destinations in Sao Paolo and Rio de Janeiro, some consumers may be located beyond the country's biggest cities. Herein lies the challenge due to Brazil's less-than-desirable infrastructure. Although UPS, DHL and other carriers can help eCommerce companies with the logistics of getting packages from point A to point B, the journey might take a bit longer than in countries with better-serviced roads. However, according to
PFSWeb.com
, the World Cup and Olympics may improve the situation.
"The upcoming 2014 World Cup and 2016 Olympics in Brazil will result in a need for the country to expand their aviation and ground transportation infrastructure to support the influx of tourists," PFSWeb.com commented. "These events will likely have an indirectly positive effect on Brazil eCommerce as the logistics of shipping goods will become simplified and expedited due to the infrastructure upgrades."
Finally, U.S. eCommerce companies should be aware of the taxes and import duties that will be assessed on products coming into the country. Although Brazilians are particularly fond of spending their reals, the Brazilian currency, on U.S. products, they will have to pay a higher price than what Americans have to pay for the same goods. To understand what those taxes and duties may entail,
DutyCalculator.com
can be a helpful resource.
Beyond these additional fees, other items to take into consideration when entering the Brazilian online market can include the language barrier. To get a better understanding on that topic and on other issues, feel free to check out "
Six ways to speak the international language of eCommerce
."
And, feel free to sign up for the
NetSphere Strategies
blog, which aims to help U.S. eCommerce companies tap into opportunities either stateside or abroad.
Trackback URL for this blog entry.