Emerging markets: Russia, eCommerce statistics and challenges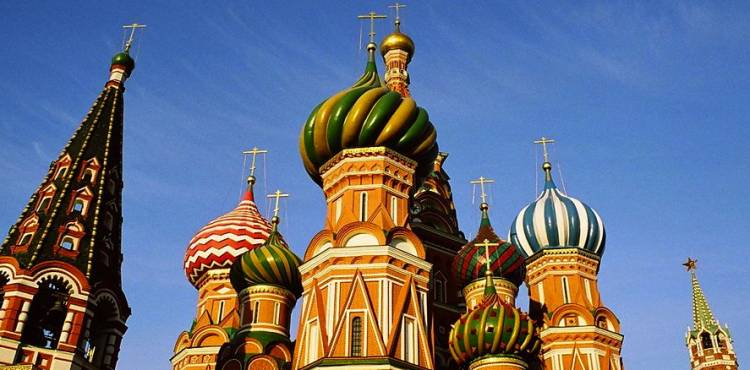 With a population of 142.5 million, the eCommerce opportunities in Russia are vast and for the majority, are fairly untapped. According to the
CIA World FactBook
, the country has experienced major changes since the collapse of the Soviet Union, "moving from a globally-isolated, centrally-planned economy to a more market-based and globally-integrated economy."
Furthermore, because the cost of living is quite low in Russia, expendable income for the middle and upper class is somewhat larger than those in many other markets. The luxury goods market in Russia has also seen major upticks in recent years as its upper class continues to grow.
"With Russia being Europe's biggest country and having the continent's most Internet users (more than 60 million), it's also experiencing a growing middle class with disposable income," explained
VentureBurn.com
in regard to its eCommerce potential.
To understand the country's eCommerce opportunities, here are a few statistics to put it into perspective:
Online retail reached $13 billion in 2012, according to a June report from East-West Digital News, accounting for only 2 percent of the country's total retail market but still reflecting a 27 percent increase year-on-year. [Source: TheMoscowNews.com]
Russia entered the World Trade Organization in 2012, opening up global trade opportunities. [Source: VentureBurn.com]
The country is seeing a shift in trust from a time when online orders were fulfilled with used or fake items to today where cash transactions are losing ground to online payments. [Source: SearchLaboratory.com]
The Russian instant payment provider Qiwi significantly increased its revenues in 2012 and filed for a USD 100 million IPO on Nasdaq in early 2013. [Source: ReportLinker.com]
15 percent of Europe's 408 million Internet users are in Russia, making Russia the biggest audience and the biggest population for growth in Europe. [Source: ComScore.com]
Ozon.ru is Russia's biggest online retailer with 14.5 million registered users, $250 million in revenue, 750,000 daily visitors and 2.2 million SKUs, as of 2012. [Source: Wikipedia.org]
Russia's eCommerce market will surpass the $27 billion mark by 2015. [Source: VentureBurn.com]
Although these statistics further define the country's growing consumer class, doing business across borders doesn't come without its challenges. Therefore, a few additional items to be aware of for businesses wanting to enter the Russian online retail market include:
1. Shipping: Because of the size of Russia, the vast distances between some of its population hubs and its underdeveloped infrastructure, shipping goods there can pose some problems.
Just last month, however, eBay announced that Russia will be added to its Global Shipping Program, growing the number of countries reached to 37. Other international carriers, like DHL, can also help eCommerce companies overcome the hurdles involved with shipping to the world's biggest country that spans 11 time zones.
2. Currency: When international shoppers are required to convert currency on their own, conversion rates tend to suffer. Therefore, retailers that wish to do business in Russia, or any country for that matter, will need to include a currency converter on their site.
As of press time, the Russian rubel was equal to about $0.03 USD. But as long as a currency converter is included on a website, consumers won't have to do that math.
3. Taxes: The Russian – European Chamber of Commerce explains that "Taxation of business conducted on the Internet is a matter of active debate, intensified by the rapid development of eCommerce and the particular intricacy of related tax issues. Russian tax legislation does not specifically regulate taxation of Internet transactions, therefore eCommerce transactions should arguably be regulated by general tax legislation." Businesses, however, will need to stay informed of any changes in legislation to ensure that they are in compliance.
There are, of course, additional items to take into consideration before selling overseas, such as the language barrier. To read up on that and other issues, check out a recent NetSphere Strategies blog, titled "Six ways to speak the international language of eCommerce."
The team at NetSphere Strategies recommends that retailers work with full-service partners that can easily resolve problems involved with issues, such as language, tax regulation and tariff calculation. To get more information, feel free to schedule a consultation.
Trackback URL for this blog entry.