Fully enacting a digital strategy, or taking the road less traveled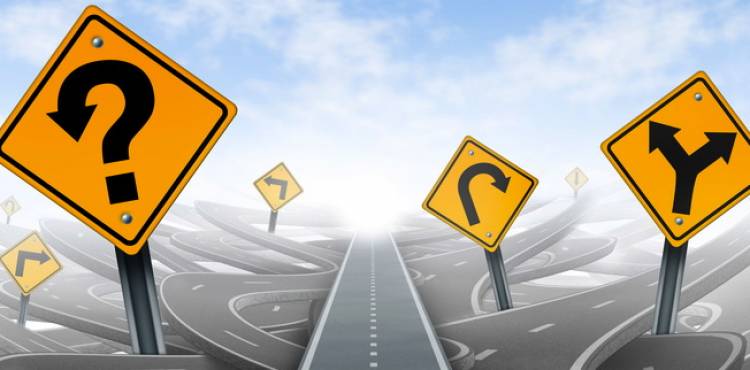 "The cultural and organizational implications are huge. Relationships must be fully reciprocal and once that relationship is established, companies of all sizes need to be prepared to act based on the influence of the customer. In this way, organizations are shifting from being merely customer-centric to customer-activated."
This was just part of the message shared from the editors at IBM in regard to a
recent study
, which focused on midmarket companies and their intent on developing a digital strategy. The IBM study honed in on the experiences and opinions of 4,183 C-suite executives in 70 countries, including 312 from midsize organizations.
The goal of the study was to identify the market forces, opportunities and challenges that these company leaders believe are shaping their organizations. Some of the insights from the comprehensive study include:
63% of midmarket leaders say customers have a major influence on their business.
89% of midmarket leaders plan to collaborate more extensively with customers.
Outperformers are 54% more likely to collaborate with customers.
Only 43% of midmarket leaders report having a fully integrated digital and physical strategy in place.
65% of midmarket leaders report that the lack of a cohesive social media plan is the biggest barrier to doing more in the digital space.
Outperformers are 26% more likely to have fused the digital and physical to achieve transformation.
Midmarket leaders plan to increase the use of digital channels by 45% to engage with customers.
85% of midmarket leaders hope to understand their customers much better in the future.
Outperformers are 29% more likely to focus on next-gen customer experiences.
As most business owners can agree, the road to a fully enacted digital strategy is hardly a short one. And just as no two companies are alike, the road to a customer-activated business model cannot be paved by adopting a generic strategy. Business leaders must choose which route best suits their customers' needs and then follow that path. Luckily, there are signposts along the way to guide executives on that journey.
"A social approach starts with giving customers opportunities to air their views," IBM's editors explained. "The most advanced enterprises go even further. They analyze data to understand people holistically – what's happening at the moment, what their core values are. These insights provide the foundation for a customer experience tailored to the individual."
Contrary to what some midsized companies may believe, it's not too late to begin the process of collecting and analyzing customer data. As was derived from the IBM study, only 43 percent of respondents have a fully integrated digital and physical strategy in place. Therefore, the possibility of rising above the competition is within reach.
For those who are just starting out, it will be imperative to determine which social media platforms to focus on. BeingYourBrand.com created a helpful infographic that breaks down the various social media options available on the market today. It includes the potential reach, age and gender demographics, and possible objectives those platforms are best suited for.
Reaching out to customers on social sites, however, is just one component of a much bigger, multi-faceted approach. To further understand what customers hope to gain from establishing loyal relationships with eCommerce businesses in particular, subscribe to the NetSphere Strategies blog. We cover everything from broad industry news to the tools and technologies that are solidifying stronger customer relationships.
Trackback URL for this blog entry.