Gearing up for the new age of window shopping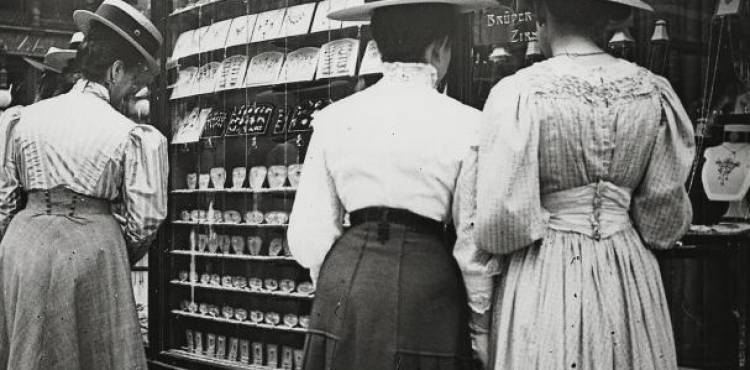 Although window shopping doesn't typically involve an intent to purchase, there once was a time when window shopping actually required leaving one's house. These days, however, peering at a store through an Internet browser window is quite sufficient.
Or is it?
At the Internet Retailers Conference and Exhibition, speakers and attendees discussed how to leverage a commerce platform in the age of anywhere, anytime and any device. Because, after all, consumers want the ability to pull up a retailer's site at a moment's notice – even if they're standing in the competition's showroom.
"Showrooming," as it is appropriately referred to, is when consumers use their smartphones to comparison shop. Brian Walker, vice president and principal analyst of e-business and channel strategy at Forrester Research Inc., spoke at the IRCE and discussed mobile commerce, mobile in store, price comparison and showrooming.
According to an article published on the Internet Retailer website covering Walker's presentation at IRCE, he "challenged the common perception that consumers are mainly looking for a better price when they engage about this behavior."
Instead, it's all about getting as much information as possible and taking advantage of what is at consumers' fingertips. It's all about instant gratification, and more and more, it seems as though mobile commerce is that in-an-instant avenue that retail business owners will need to embrace to satisfy consumer demands.
"People have this paradigm in mind when they think about the business: There are stores, the contact center and the website," he said in the article. "This isn't how the business looks at all anymore. It is many digitally enabled touch-points. Some are self-service, some are assisted—they all are digitally enabled, including the web, contact center, cash register, iPad and smartphone."
The Internet Retailer article went on to describe m-commerce as a way to seamlessly link stores, catalogs, web sites, smartphones and tablets and doing so all under a brand's broad umbrella. "The impact of an experience is more important than ever before," Walker said.
"Consumers used to be more forgiving of a bad site experience, not attaching that to an entire brand. That's not true anymore. If a customer has a bad experience on one of your digitally enabled touch-points, that affects your entire business. The stakes have gone up. A bad mobile site might not just affect your mobile conversion rate. Consumers might not be able to find a product on the mobile site and then not visit your store."
Trackback URL for this blog entry.