Harnessing the power of cart abandonment e-mails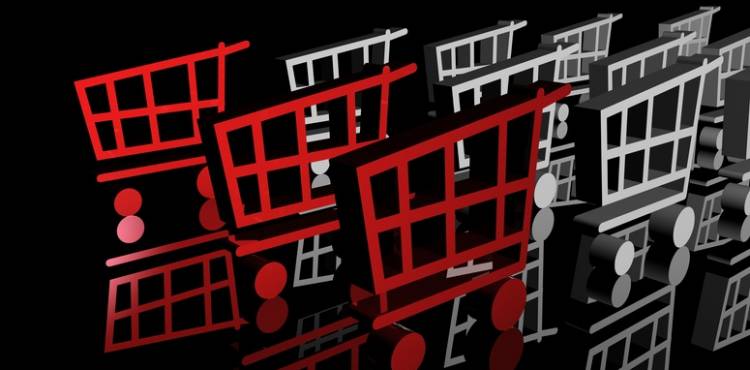 In a back issue of Real Simple, a popular monthly magazine for today's modern woman, the editors presented readers with tips and tricks to "outsmart the Internet." With the goal of getting what you want when and how you want it, Real Simple explained that online shoppers should play hard-to-get. In the article, readers were clued into the idea of abandoning a cart in hopes of getting a follow-up e-mail that would offer a discount if they went back to the site and made the purchase.
Although it sounds like a sly way to buy, the tactic is quite brilliant. With 67.91 percent of carts being abandoned, accounting for $3 trillion in lost sales, retailers discovered that cart abandonment e-mails were effective in recovering some of those sales. And as the cart abandonment e-mails started rolling into inboxes, savvy shoppers – like the ones writing for Real Simple – decided to take advantage.
Obviously not all carts are abandoned to get a discount. Many folks will navigate away from a site if shipping charges were higher than expected. They'll also choose to abandon a cart if they find a better price elsewhere or for simple reasons like the doorbell rang or other mundane distractions. Regardless of the reason, it's worth it for retailers to try and get the sale back.
For retailers that make the effort to recover abandoned carts, research from SaleCycle.com shows that more than 50 percent of abandoned cart e-mails are opened and that conversion rates for those e-mails are around 30 percent – well above the rate of traditional marketing e-mails.
To achieve those great conversion rates, there are several recommendations for what an abandoned cart e-mail should entail beyond offering a discount. According to Shopify.com, an effective e-mail should include a reminder as to what items were left behind and a link to retrieve those items. Additionally, e-mails should be well written and in a way that enhances the customer experience beyond the website. With great e-mail copy, a shopper can be reminded why they were browsing on a site in the first place.
The Shopify.com article also listed a handful of tools that retailers can use to start sending out abandoned cart e-mails, including Cart Rescuer, Rejoiner and Abandon Aid. Once the strategy is set in place and the tool of choice has been integrated onto a site, retailers don't have to feel helpless when it comes to high cart abandonment rates. And whether the cart was abandoned for the sole purpose of receiving an incentive or not, a sale is a sale.
To get help developing a strategy to reduce shopping cart abandonment rates, feel free to contact the team at NetSphere Strategies.
Trackback URL for this blog entry.