IBM predicts brick-and-mortar will beat out online within 5 years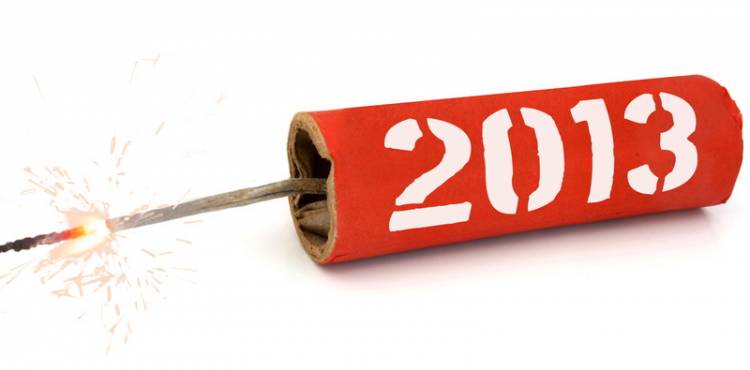 As 2013 comes to a close, the general public is being showered with best-of lists and 2014 forecasts. Whether it's a month-by-month article of celebrity blunders or a nuts-and-bolts business blog full of advice for the year to come, the media engine won't be putting a halt to this type of reporting until the ball drops in two weeks.
"This year's IBM 5 in 5 explores the idea that everything will learn – driven by a new era of cognitive systems where machines will learn, reason and engage with us in a more natural and personalized way," the IBM editors wrote. "These innovations are beginning to emerge enabled by cloud computing, big data analytics and learning technologies all coming together, with the appropriate privacy and security considerations, for consumers, citizens, students and patients."
Because of those innovations coming together, IBM was able to put its collective thumb on its five predictions for the next half of a decade. Albeit a tad vague, IBM describes our future with:
The classroom will learn you
Buying local will beat online
Doctors will routinely use your DNA to keep you well
A digital guardian will protect you online
The city will help you live in it
For retailers – and especially those who reside solely in the eCommerce segment – the second prediction will surely cause a wave of reactions. The first wave will most likely come in the form of disbelief. After all, online sales in 2013 were growing faster than in-store sales and are looking to topple traditional brick-and-mortar.
But what some eCommerce business owners may be forgetting is that big data analytics is making itself more accessible to the masses. In the upcoming years, the advantage of customer insight, most often leveraged with online interactions, will be more easily adapted for in-store insight. And omni-channel retailing is driving this shift as customer histories will be centrally located and quickly tapped in to – whether a shopper is perusing an online showroom or an in-store aisle.
Furthermore, retailers are expected to ramp up their use of mobile to take advantage of customer proximity. While this could come in the form of geo-tracking, product locator features or super fast deliveries, retail success will come down to the customer experience.
"In five years, retailers could rely on Watson-like technologies to equip sales associates to be expert about every product in the store," IBM's editors explained."With technologies such as augmented reality and the recently announced plan to open Watson as an app development platform, IBM is providing shoppers' with better in-store browsing and buying experiences.
" For doubters, CaaS or cognition as a service, is also coming into maturity, which will play a big role in how consumers interact with in-store salespeople. A great example of CaaS is Siri, and as more apps like Siri are developed and launched, in-store clerks will be able to answer virtually any question a shopper could have.
So what does all of this mean for the eCommerce community? Essentially, it means that the stakes will be even higher in the next few years. So beyond reading and digesting end-of-the-year articles, such as the "Top Ten 2014 eCommerce Trends," folks can also subscribe to the NetSphere Strategies blog where we aim to keep readers on the cutting edge of eCommerce.
Trackback URL for this blog entry.