Meet Maelle Gavet – eCommerce leader, trailblazer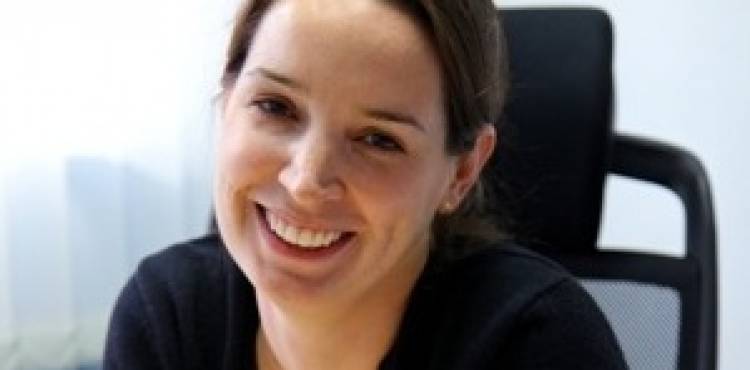 In today's business world, a few hot trending topics include women in corporate leadership roles, increasing competitiveness in the online marketplace and the challenge of generating investment funds. Maelle Gavet is making headlines in each.
As the CEO of Ozon.ru, often referred to as the Amazon of Russia, Gavet has found herself in the growing rank of successful female business leaders. As the driving force behind multiple rounds of funding for Ozon, she was able to raise more than $250 million – rivaling the investments secured by some of the planet's most successful startups to date. Since her promotion from CMO to CEO in 2011, she's more than doubled the company's revenue – from $295 million annually to $747 million in 2013.
When Gavet was hired as Ozon's CMO, she had to leave a job that she loved at the Boston Consulting Group. But, at that time, Russian online activity was on the rise – and in a big way. According to an article published by the Harvard Business Review, Internet penetration rates were increasing by 15 percent a year and had reached 55 percent by 2013.
"In traditional retail, you're happy if you grow by 5 percent, so this rate of expansion was really exciting," said Gavet in the HBR article. "I could make big changes happen quickly. I loved working at BCG, where my expertise was in retail and logistics, but the opportunity to be part of a hyper-growth story was too good to pass up. Perhaps most important, I would get to lead a large team. Ozon already had hundreds of employees at that point; at BCG I would never be leading a team of more than 10 or 20."
Every year, more women like Gavet are taking the helm of prominent global organizations. They're leading and motivating large teams and are driving substantial growth. And clearly, Gavet is no exception to the rule. In 2012, she made Forbes' Women to Watch list, and in 2014, she ranked fifth in Time Magazine's list of The Top 25 Female Techpreneurs. Her accolades haven't been relegated just to lists of powerful women, however. She also placed 10th on Fast Company's list of the Most Creative People in Business in 2012 as well as Fortune's 40 under 40, also in 2012.
As a French native, Gavet has worked in her home country, the United Kingdom, India, South Africa and now Russia. In 2002, she graduated from the Sorbonne from the Institut d'Etudes Politiques de Paris, and in 2003, she graduated from the Ecole Normale Superieure de Lettres et Sciences humaines.
To learn more about eCommerce leaders that are making headlines, stay tuned to the NetSphere Strategies blog.
Trackback URL for this blog entry.