Must-have eCommerce features for manufacturers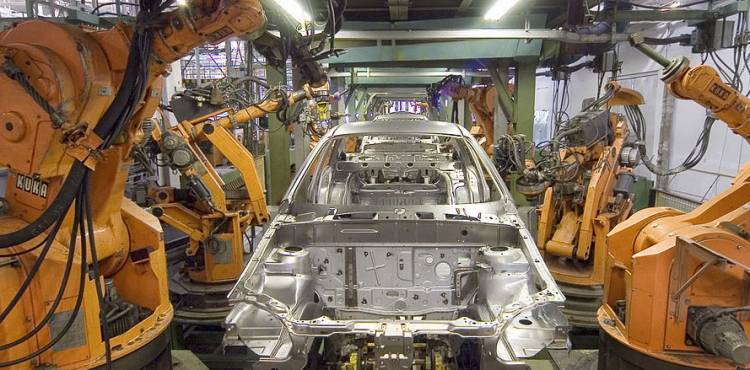 Manufacturing in the United States is, to some degree, still the backbone of our nation. Countries around the world aspire to achieve our level of quality and innovation. The rub, however, is that some U.S. manufacturers have been slow to embrace the benefits that come from developing equally innovative eCommerce websites.
When it comes to online interactions with customers and clients, manufacturers are much the same as other retail entities. Their products need to be showcased in the best light possible and their website visitors need an interface that's easy and enjoyable to use.
In addition to the broad UI/UX elements that are necessary when launching any eCommerce website, manufacturers must also incorporate features that are exclusive to their type of business. To help those businesses attain a website that is commensurate with their wide product offerings and sales channels, the team at NetSphere Strategies put together the following list of must-have features:
1. Automated B2B contract processing and pricing
When partners purchase online, they need to be able to find their individual, pre-negotiated terms without having to contact their sales person to process the order. When a site can automatically manage B2B relationships based on predefined rules and contract terms, the cost and time to process orders is greatly reduced. By automating a built-in approval process, purchase authorization can be facilitated across multiple users and at different organizational levels. With built-in contract and pricing logic, complex pricing models and product entitlement rules don't have to be complex to execute.
2. Ability to consolidate sales models
Many manufacturers have multiple sales models, such as B2B and B2C, under the same roof. By consolidating these models, capital costs are reduced by minimizing hardware, software and maintenance expenses. Likewise, operational costs can also be reduced when separate web stores are consolidated under a single platform.
3. Cross-channel order management
The average organization has about five order management systems and four order fulfillment systems. When order management is consolidated into a single streamlined order and fulfillment system, in-house resources can be better maximized.
4. International capabilities
Many U.S. manufacturers aren't confined to sales within the 50 states. The most successful companies often transact with multiple countries around the globe. Therefore, an online store must be configurable to handle commerce from a global perspective, supporting different currencies, languages and payment methods.
5. Multiple brand capacity
Creating micro sites allows a manufacturer's different brands to share common store assets and keep capital and operational costs down. Micro sites can feature their own look and feel as well as their own pricing, shipping and tax rates while living under one umbrella of digital assets. Therefore, the same products can be marketed to different segments – B2C, B2B, distributor models and even individual stores for major purchasing organizations – using different purchasing rules. This assists a manufacturer in maintaining centralized control over various brands, product integrity and sales execution.
6. Operational reports
Automatically generated operational reports give a business owner easy oversight of sales for multiple products, sales from multiple channels as well as products that may be on backorder.
7. Sales center
By integrating an order management system into an eCommerce site, sales representatives will have the ability to add to or cancel orders right after they're placed by a customer. Those same representatives can then increase a manufacturer's profitability with access to information that can facilitate up-selling and cross-selling to customers over the phone.
8. Persistent sessions
Persistent sessions add value to managing your sales transactions because customers can have their previous shopping cart restored on subsequent visits. Guest users, too, can choose to be remembered to resume an existing shopping experience.
9. Auctions
For some types of manufacturers, the ability to sell a product to the highest bidder comes with a lot of added value, but a lot of challenges, as well. To simplify the task, some eCommerce platforms offer auction capabilities that include the consolidation of data, bids and final selling prices to make managing auctions easier.
As manufacturing processes become more and more sophisticated, it's only logical that a manufacturer's online presence should reflect that same level of sophistication. To launch a new site or re-launch an existing site, feel free to contact the team at
NetSphere Strategies
, which has extensive experience creating eCommerce sites for our nation's greatest asset – its manufacturers.
Trackback URL for this blog entry.