November's retail sales paint a positive picture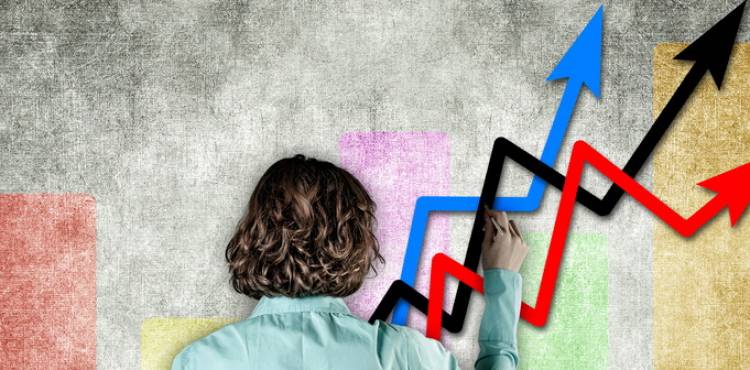 Over the past few weeks, retailers nationwide have been on the edges of their seats. With the government shutdown, the abbreviated holiday shopping period and general economic uncertainty, the balance sheets for November were literally hanging in the balance.
According to the U.S. Census Bureau's recent advanced retail sales report, however, retailers beat the odds, racking up $432.3 billion in sales in November. That amount represents a 0.7 percent increase from October and, excluding receipts at gas stations, the biggest rise since September 2012.
Not only is this good news for anyone in the retail world, it's also good news for the United States as a whole. The gain could, in fact, be a major silver lining for U.S. economic outlooks.
"It should provide more confidence to the Fed that the economic recovery has emerged from the political-induced uncertainties of recent months essentially unscathed and reinforce the expectation for the recent improved performance in the data to be sustained," said Millan Mulraine, senior economist at TD Securities in New York, in an article published by
Reuters
.
Fueling the increase are retailing giants like Gap Inc., which are doing everything in their power to keep sales on the up and up. Recently, Gap Inc., the parent company of the Banana Republic, Old Navy, Piperlime and its namesake brand, announced its "reserve in store" feature, allowing shoppers to have products held for them at brick-and-mortar locations.
And it's this type of customer-centric offering that has retail in the upswing. The holiday shopping season doesn't hurt, of course. But, as retailers focus on the customer experience, the upward trend is sure to continue. eCommerce business owners are definitely cashing in on the ever-improving digital experience with 2nd quarter sales up 4.9 percent over the previous quarter. Unsurprisingly, those online sales will continue to pad the traditional retail sector – in 2014 and in the years to come.
"By 2017, Forrester expects that the Web will influence half of all retail purchases in some way, via features like store locators, price checks, and ratings and reviews," the editors at Forrester explained when discussing the report titled, "
US Cross-Channel Retail Forecast, 2012 To 2017
." "As more and more shoppers are likely to visit an eCommerce website prior to visiting a store or to have a smartphone to hand while in a physical store, retailers need to consider the implications for their businesses."
By properly merging online and in-store operations, customers will take note and sales will surely march forward. According to Kiplinger's economic outlooks, 2014 could carry 5.2 percent to 5.7 percent in sales increases. And as for the close of 2013, on Jan. 14, 2014, the U.S. Census Bureau will release its advanced retail sales report for December.
To get an overview of that report, be sure to subscribe to the
NetSphere Strategies
blog. We aim to keep readers in the know with economic reports and news that affect the eCommerce industry as a whole.
Trackback URL for this blog entry.