Press Release: CoreMedia and NetSphere Strategies partner to enhance customer experience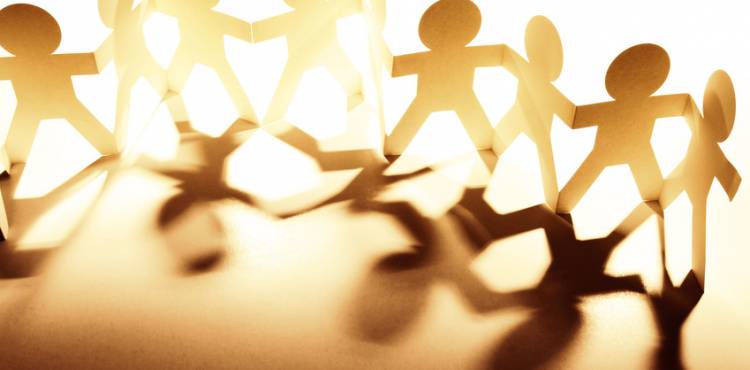 Ben Jolley
Connect Marketing
(801) 373-7888
benj@connectmarketing.com
CoreMedia and NetSphere Strategies Partner to Enhance Customer Experience
Partnership Puts Online Experiential Tools in the Hands of Business Users
SAN FRANCISCO — Oct.15, 2014 — CoreMedia, a leading Web Content Management (WCM) company, today announced its partnership with NetSphere Strategies, a boutique e-Commerce development company. This partnership provides joint customers with the experience and technologies required to be successful in today's fast-paced online shopping market. To highlight this partnership, a three-part webinar series has been developed to educate e-Commerce, marketing and IT professionals on advanced search practices and solution advancements to help companies successfully drive increased traffic and engagement with relevant products and information.
Tweet This: CoreMedia & @netspherestrat partner to offer IBM #WebSphere Commerce customers online experiential tools & tech: http://ow.ly/COnfi
"Our goal has always been – first and foremost – to help our clients succeed," said Stephan Moen, CEO at NetSphere. "We do that by having a deep understanding of their platform of choice – IBM WebSphere Commerce. But that is just one piece of the bigger e-Commerce picture. When our clients have access to applications like CoreMedia LiveContext, they are better equipped to create meaningful relationships with their customers. And this is the exact type of insight and value that we provide as a business partner."
Organizations are dealing with the need to deliver real-time relevance to their online offerings, but are struggling with these requirements due to internal challenges. This partnership fortifies the relationship between the business professionals and IT teams by putting the controls into the business users' hands while ensuring that IT's requirements are addressed. The result is the perfect blend of solution and services that ensures success in delivering engaging and immersive online experiences.
"At the heart of all that we offer is the constant route to ensuring our customers are successful online. Differentiating and providing compelling customer experiences require innovation and experience," said Glenn Conradt, VP of Global Marketing at CoreMedia. "We are excited to partner with NetSphere Strategies to offer deeper knowledge and stronger capabilities so joint customers can navigate the new world of experiential commerce, and consistently deliver relevant immersive experiences to shoppers."
Webinar Series Details:
On October 24, CoreMedia and NetSphere Strategies will deliver the first of a three-part webinar series sharing industry trends, knowledge, techniques and technology to successfully navigate the growing online shopping market. Enhancing the customer experience is critical in delivering the right products and information today's shoppers demand. Attendees to the webinars will learn how to leverage search merchandising and improve customer engagement through improved placement and access to content, imagery and social channels. These webinars provide the perfect blend of knowledge, talent and industry leadership to ensure success in the fast-paced online engagement and shopping market.
Additional Resources
Connect With NetSphere Strategies
About NetSphere Strategies:
NetSphere Strategies is a boutique e-Commerce company headquartered in Downers Grove, Illinois, a western suburb of Chicago. As a full-lifecycle Certified WebSphere Commerce IBM Business Partner, NetSphere helps its clients leverage the same e-Commerce engine that Target, Allen Edmonds and Bass Pro Shops rely on. Since opening its doors in 2004, the company has provided a full complement of services that starts by delivering strategic consulting and creative design and that continues through building innovative solutions and providing ongoing post-project support. For further information, please visit www.netspherestrategies.com.
About CoreMedia
CoreMedia is a leading provider of Web Content Management (WCM) software to organizations demanding engaging, context-driven online experiences for their customers regardless of channel or touchpoint. The company's WCM suite offers unique business value by seamlessly integrating digital and social media assets, increasing editorial productivity and accelerating time to market in complex environments. As a result, businesses can more effectively execute their online strategies to engage users, build customer loyalty and ultimately drive greater revenue and profitability.
Established in 1996, CoreMedia is headquartered in Hamburg, Germany, with offices in San Francisco, Washington, London and Singapore. CoreMedia's clients include global brands, such as the Association of American Medical Colleges (AAMC), Australian Broadcasting Corporation (ABC), Bertelsmann, BILD, CLAAS, Continental, EPCOS, Deutsche Telekom, Internet Broadcasting, JD Group, Tchibo, Telefónica Germany and ZDF. For further information, please visit www.coremedia.com.
###
Trackback URL for this blog entry.