Pushing the Christmas deadline? What retailers are saying about cutoff dates in 2014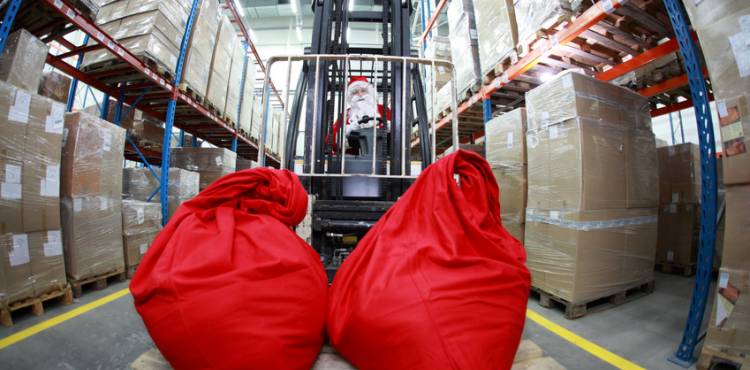 Take a guess on what days are the busiest for the U.S. Postal Service and FedEx, and you might be surprised. It's not the days leading up to tax day – it's the days just before Christmas. In fact, both shipping entities are expecting to break records this year on the amount of packages being shipped from coast to coast. The U.S. Postal Service estimated that they would process more than 640 million holiday cards on Monday, Dec. 15. On the same day, FedEx expected to handle more than 22 million shipments. UPS expected to see 34 million packages going out on the 15th.

Retailers, staying on the customer-centric model of creating loyalty and retaining customers, are doing what they can to keep consumers happy by guaranteeing Christmas delivery. Nearly eight in 10 retailers surveyed in Shop.org's eHoliday Retailer & Consumer Study said they have set a standard shipping deadline; that's about five percent more retailers than were willing to make that same promise last year. The majority of retailers have set the deadline at least one week before Christmas.

Additional shipping cutoff dates were relayed in Shop.org's eHoliday survey, like:
Express 2-day Shipping Cutoff
43.3 percent – Dec. 22

33.3 percent – Dec. 21

23.3 percent – Dec. 20
Express 1-Day Shipping Cutoff
50 percent – Dec. 23

30 percent – Dec. 22

20 percent – Dec. 21
Free Standard Shipping Cutoff
65 percent – Dec. 14-18

26 percent – Dec. 19-21

7.7 percent did not offer any free standard shipping
Expedited Shipping Promotions Cutoff
35.3 percent of retailers did not offer free or upgraded expedited shipping

20.6 percent – Dec. 23

14.7 percent – Dec. 22

14.7 percent – Dec. 21

14.7 percent – Dec. 19
When comparing this year's survey to last year's, there are far fewer retailers extending their standard shipping deadlines to the 18th of December: 21.2 percent (2014) to 34.2 percent (2013). Although, the statistics for dates for standard shipping after the 18th are largely unchanged from 2013.
Therefore, from the consumer's standpoint, today will be the last day to take advantage of standard shipping from most retailers. There are several methods, however, for consumers to keep shopping in-store while still ensuring that their gifts get to their destinations on time.
Flexibility among carriers will prove helpful for last-minute in-store shopping with the U.S. Postal Service taking just over six days to get a gift to its destination. FedEx Ground takes just under six days, and UPS has the best delivery average of just over five days. For those consumers who procrastinate, 1-day or 2-day shipping options are, of course, possible, but often come with a steep price tag. For those who miss the cutoff for standard shipping, the cost is often well worth it.
Carriers and retailers alike, however, are suggesting a few things to make the shipping process as streamlined as possible. First off, they're recommending that consumers don't cause confusion by re-using boxes that already have partial labels and markings on them. Also, they're advising that gifts go directly to the recipient and not an office where they work. This cuts down on confusion and makes returns easier if that friend or family member wants to exchange the gift.
For retailers already looking to adjust their shipping strategies for 2015, Shop.org's full report is an insightful snapshot of the industry. And, as most business owners can agree, it's never too early to start planning. For last-minute shoppers, however, the clock is ticking…

To stay on top of eCommerce trends, be sure to subscribe to the NetSphere Strategies blog.
Trackback URL for this blog entry.