Rationale behind eCommerce replatforming projects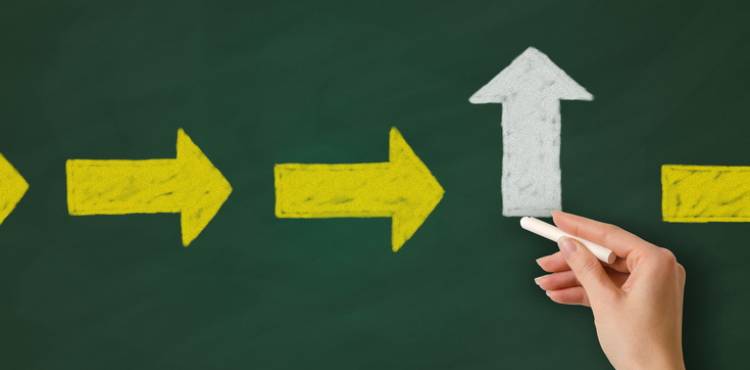 According to a recent survey conducted by Forrester, 66 percent of eBusinesses are planning to up their technology investments in 2014. Unsurprisingly, more than half of Forrester's respondents identified the eCommerce platform as one of their top technology investment priorities. In fact, replatforming was specifically highlighted in the survey's findings.
"eCommerce platforms are the backbone of any digital channel, and replacing legacy home-grown systems or outdated (and often unsupported) platforms remains a top priority," explained a Forrester editor. "With these platforms now supporting omnichannel programs such as 'buy-online, pick-up in-store,' having a scalable and flexible platform that can support future growth is an imperative."
As indicated by the Forrester editor, the reasons for replatforming are multi-faceted. And in addition to the need for omni-channel functionality, the many issues motivating eCommerce businesses toward a replatforming project include:
1. Outgrew current platform – Many firms deploying eCommerce solutions find themselves making the move to enterprise systems that offer the user experiences that customers come to expect. Multi-faceted site search with configurable result page filtering, store locator capability with product inventory search and omni-channel functionality top out this list.
2. Instability, performance issues – To minimize the downtime experienced with performance issues like slow-to-load pages, a replatforming project can be the solution. If your eCommerce platform is not architected with load-balancing, high-availability and scalability in mind, your site will always deliver an inferior user experience during heavy traffic loads – giving your brand a bad name.
3. Poor implementation – A poor implementation comes with a slew of issues, especially when trying to upgrade your software. Poor implementations will lead to costly and unnecessary customizations, which may not be supported by newer versions of your software. Therefore, be sure to work with firms that have the right expertise and know the out-of-the-box features, or be prepared to shell out more money to pay an inexperienced firm to learn on the job.
4. Lack of skills – Constantly loading data into your system? Spending too much time dealing with pricing, new products, new features, updated product descriptions and new SKUs? Replatforming to an easier-to-use solution with the built-in tools made for business users will boost productivity when a company just can't find the qualified support it needs.
5. Platform/software not supported – When a platform provider liquidates, goes out of business or is no longer supporting certain software, the chances for sustainable growth with this system are slim to none. The expertise and skills for that platform only become harder and more expensive to acquire, providing you less options to grow your business.
6. Too expensive – For some eCommerce sites, all of the bells and whistles of an enterprise system end up being overkill. Although it sounded good at first, it's now becoming too expensive to support. Before you replatform, have an independent eCommerce assessment done to identify what your business needs truly are to insert those findings in an RFQ before making your software selection.
7. Your old hardware is under capacity – As opposed to just moving from one hardware environment to another hardware environment, in many cases, this will become a replatforming project to migrate to a different operating system or to a different catalog database. It could also include relocating an on-premise site to a cloud or SaaS eCommerce provider. Offloading the infrastructure and support costs as well as capital and operating expenses to a third-party are major business drivers that dictate the move.
8. Lacks integration capability – If an eCommerce platform doesn't have the out-of-the-box integration capabilities to connect to the unlimited number of third-party applications that can enhance your site, a replatform may be the solution. In doing so, you can obtain those built-in capabilities that allow you to maximize the user experience of your site.
9. Mergers and acquisitions – If company XYZ purchases company ABC and the two are running on different platforms, it will be essential to choose one system to establish consistency and reduce the operational and maintenance costs of managing and staffing dual sites.
10. Consolidate web sprawl – As a company grows, it's not uncommon to deploy various sites for new lines of products, divisions, customers and various sales channels. By incorporating the out-of-the-box microsite features found in some eCommerce platforms, a business can consolidate all of its websites to be managed under one control console. This allows sharing common store assets and removing the need to duplicate data, all while eliminating much of your capital, maintenance and staffing costs.
11. Automate contract processing – If you have a large network of distributors, resellers or agents, you may want to replatform to add new functionality to automatically manage online B2B contract processing and pricing. The benefit is to reduce time and cost to process orders and streamline the built-in approval process to facilitate purchase authorization using pre-negotiated contract terms across multiple users at different organizational levels.
No matter which rationale is leading an eCommerce company toward replatforming, oftentimes, a project of its size comes with trepidation. To get assistance with the growth initiative, contact the team of eCommerce experts at NetSphere Strategies. And to get this blog as a PDF, download it below.
Trackback URL for this blog entry.