Revisiting retail predictions set for 2013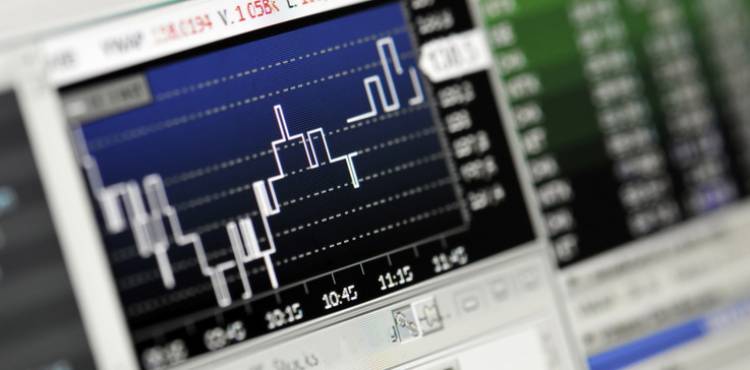 In December of last year, the retail team at
Alix Partners
, a global firm of senior business and consulting professionals, summarized the 2012 holiday shopping season as less than what retailers were looking for. In the same report, they delivered their annual predictions for 2013, which included topics ranging from the Internet sales tax issue to omni-channel selling.
Nearly six months later, as retailers head into the 2013 holiday shopping season, Alix Partners revisited those earlier predictions to determine their accuracy. Considering their experience in the marketplace, it wasn't a surprise to discover just how close their forecasts were. Here are the results, as found in their "
Viewpoint on Retail Performance
."
1. The Need for Speed
Prediction: Retailers that fail to build speed and flexibility into their supply chains will be left behind as consumers increasingly expect "freshness".
Reality: While H&M and Inditex (parent of Zara) showed good year-over-year (YOY) revenue growth in the first quarter of 2013 (at 5% each), some more traditional apparel brands have outperformed them. Most significantly, in absolute terms, Gap achieved growth of 6.6% YOY in the same period. On the other hand, Abercrombie and Fitch, American Eagle, and Aeropostale all suffered significant drops in YOY revenue. Looking ahead, apparel retailers focused on pushing the fashion trends will need fast and flexible supply chains. Those focused on addressing more basic needs will need constant cost and quality vigilance.
2. There's No Place Like Home
Prediction: Housing market improvements will benefit home improvement, furniture, and even electronics retailers.
Reality: If you looked only at Home Depot, Bed Bath and Beyond, Haverty Furniture, Kirkland's and Pier One, you would give this prediction an A+. If Amazon reported electronics revenue separately, maybe our electronics prediction could be proven right, but looking at Best Buy and HH Gregg suggests that the improving housing market isn't helping to turn around the fortunes of home electronics retailers. In this month's Commerce Department report, we see positives in furniture and home furnishings, and drops in building materials and electronics retailers. The building materials drop is recent, whereas the electronics decline is a continuation of a longer trend. As the housing rebound is gaining momentum, we expect home improvement to benefit later in 2013. Little uptick may be seen in electronics, as downward pricing trends in TVs, computers, cameras and their replacement devices constrain growth.
3. Big Data is a Big Deal
Prediction: Big Data will break into the mainstream in 2013.
Reality: Software vendors and consultants have certainly pushed hard on the Big Data theme and many retailers are investing in new tools and technologies. But, it's too early to tell whether those investments will drive superior performance. That's not because advanced analytics can't uncover strategic opportunities, but because companies can find it difficult to give up old practices and because many of the Big Data solution providers lack the industry insights to match their technology expertise. Benefits from Big Data will not appear suddenly, but over time, as businesses build, grow and understand the analytical expertise required to deal with it.
4. Internet Taxes Get Tougher
Prediction: Taxing Internet sales won't significantly change the competitive position of online vs. physical stores.
Reality: E-commerce numbers do not appear to be negatively impacted. According to the Commerce Department report, non-store (primarily e-commerce) sales grew at a rate three times that of overall retail sales (+ 11.2% from H1 2012 to H1 2013). In fact, when it comes to the possibility of Congress allowing states to impose sales taxes on all internet sales to state residents, it's tax software companies – not retailers – that are most likely to be impacted.
5. The Demise of the Daily Deal
Prediction: Retailers will make less use of Daily Deal promotions.
Reality: It appears we were right that larger, established retailers and eateries have realized that the Daily Deal doesn't really bring in new patrons. However, Daily Deal sites continue to be utilized heavily by smaller local businesses – services businesses in particular – looking to expand their customer base.
6. More Droughts in the Food Desert
Prediction: Regional grocers will continue to succumb to consolidation and closure.
Reality: The recent announcement that Kroger is buying Harris-Teeter is further evidence of the consolidation trend in the grocery industry. Despite its strength as a regional player, Harris-Teeter, like other similar chains, found growth difficult in the face of the expansion of national chains. We expect the remaining regional powerhouses to face increasing pressure as their growth prospects dwindle. We see a landscape of powerful, national "traditional" groceries together with national specialized food retailers like Whole Foods and Trader Joe's.
7. Just for Show – Where is Service Merchandise When We Need It?
Prediction: Demonstration-only storefronts will become more common as a way for manufacturers to connect with consumers as channels continue to blur.
Reality: Rather than experimenting with demonstration-only storefronts, manufacturers seem to be intensifying efforts to improve how their existing retail partners serve customers. Samsung's recent marketing campaign with Best Buy is an example of this, and an attempt to bring Apple-esque excitement into the Best Buy store.
8. The Rise of the Omni-Channel Retailer
Prediction: Retailers will start to see dividends from embracing omni-channel strategies.
Reality: While we still believe that omni-channel is a requirement for retail success, it's clear that it is taking retailers longer than expected to grasp how to leverage the channels. It isn't just about moving customers and merchandise between online and stores; it's about understanding what customers value in each channel and learning how to deliver. Our research on showrooming showed that although most retailers focus exclusively on price and availability in their physical stores, consumers show a strong interest in product information and recommendations while shopping. Retailers who can understand and meet a broader set of consumer needs in multiple channels will compete more effectively.
9. Online only? How anachronistic!
Prediction: Pure online concepts will expand into the traditional brick–and-mortar channel.
Reality: A few formerly online-only businesses are trying their hands at bricks-and-mortar retailing and generating some buzz. Most of these have been single location openings, typically in a major city near their headquarters. Amazon continues to experiment with all kinds of local extensions, and recently started offering a locker service where they deliver goods to a business near a customer's home where the customer can go to pick up their package, but there is still no sign of an Amazon Superstore.
10. A Single View of the Customer
Prediction: Retailers that deepen their customer relationships will outperform those focused only on the transaction.
Reality: Moving beyond a transaction focus is proving challenging for many retailers. The routine of meetings and reports that reflect the merchandise and location-oriented measures of performance needs to be changed to add new metrics that reflect progress in expanding and deepening the customer relationship.
Trackback URL for this blog entry.