Shrinking eCommerce images to improve page load times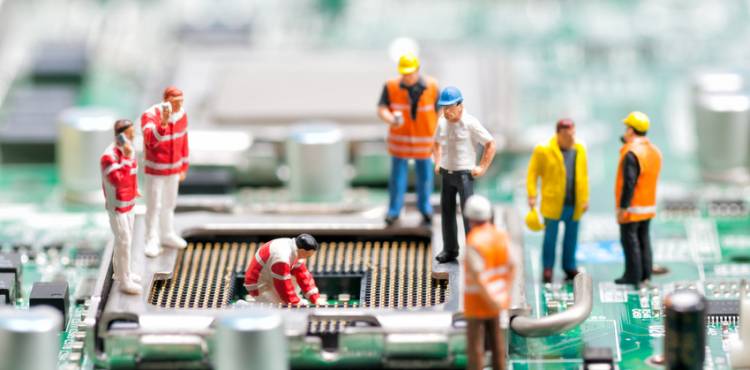 A picture is worth a thousand words – and then some. For those in the eCommerce biz, the quality of a product picture can make or break a sale. Because online shoppers don't have the opportunity to touch or feel an item before buying it, many rely on product images to help make purchase decisions.
That ability to touch and feel an item is a big part of the draw for brick-and-mortar locations. So recreating those in-store experiences is a major objective for online merchants striving to perfect omni-channel retailing and improve the online experience. The emergence of zoom, 360-degree views and product videos have given online store owners a big boost in achieving their cross-platform goals.
Loading a site up with stunning, high-res photography, however, comes with a few caveats. Beyond the costs associated with setting up a professional photo shoot, big photos can cause a big drain on page load times. And when pages are slow to load on a site, patrons are quick to leave.
Because this isn't new insight for most eCommerce site owners, the team at NetSphere Strategies was surprised to see how many sites could improve in the area of slow page load times associated with product photography. In April 2014, NetSphere Strategies conducted an audit of more than 200 eCommerce companies and discovered that many of them scored below average when testing for image compression – a task that can reduce the drag that large file sizes can have on page load times.
The trick to avoiding the drain photos cause to a site's load time is compressing JPEG files. In fact, it's a major component of the Web Page Performance test found at WebPageTest.org – and it's one aspect of the test that many online merchants could improve on. Considering the minimal work required to compress images and the fact that images can usually be compressed substantially without any noticeable reduction in visual quality, the task could be considered the low-hanging fruit when attempting to repair slow page load times.
After running the free test at WebPageTest.org, the site informs users what percentage of their images have been compressed. It also gives a list of URLs to pay specific attention to in that regard. To compress images, site owners can use PhotoShop or free online tools like those found at jpeg-optimizer.com, compressnow.com and imageoptimizer.net.
By compressing images, a website's total page size can be reduced, providing a more responsive and compelling user experience for the consumer. For websites that are adding new photos on a regular basis, the task of compressing images can also be automated. Considering 80 percent or more of the end-user response time is spent downloading files like JPEGs, it's recommended that business owners work with their eCommerce development team to set up this type of automation.
For sites running on IBM's WebSphere Commerce platform that need assistance with the task, contact NetSphere Strategies. We'd be happy to help.
Trackback URL for this blog entry.