The history and future of Black Friday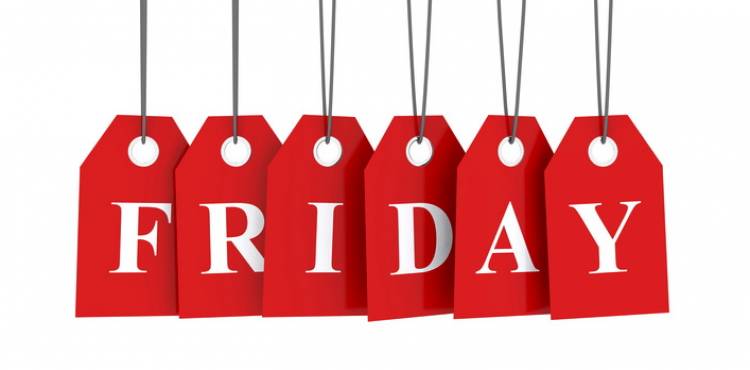 The countdown to Black Friday is in full effect. With less than one month before the year's biggest shopping day, retailers are calling for all hands on deck to ensure that the day is a huge sales success. But despite the full-blown focus that some businesses place on Black Friday, many might not know how it got its start – or if it's still as powerful for sales as it once was.
According to
BlackFriday.com
, the term Black Friday was attributed to the day after Thanksgiving in the 1960s when police officers in Philadelphia had to deal with high levels of auto and foot traffic. They recognized that the uptick in street congestion was due to consumers trying to get a leg up on their Christmas shopping.
"There is also another, more infamous historical event linked to a disastrous Black Friday on September 24, 1869," explained
Investopedia.com
. "On this date, speculators hoarded as much gold as they could get their hands on, causing the price of gold to skyrocket. However, on Friday September 24, 1869, the government Treasury intervened and the price of gold fell from $160 per ounce to $130 per ounce. This caused a ripple effect throughout the financial markets that resulted in a fall of more than 20%.
"Although its history isn't casting a dark shadow over its potential for sales, many companies are steering their retail ships in new directions. Some of the biggest players in big box are trying to get a head start on the competition by launching some of their door buster deals early. Take this headline from the
LA Times
as a good example: "
Wal-Mart kicks off Christmas way early, helping to kill Black Friday
."
Wal-Mart isn't alone in its impatience, however. For starters, retailers like J.C. Penney and Macy's are opening late on Thanksgiving Day and will stay open all night. And for the folks at Amazon, who are known for being ahead of the game, they posted the following message on their site:
"Black Friday isn't until the day after Thanksgiving, but since you're already here, looking for Black Friday deals, we kicked off the deals a little early. We're counting down to Black Friday Deals Week with, yes, even more deals, all day, every day."
The reasoning behind this year's early holiday shopping is three-fold. Because Thanksgiving doesn't happen until Nov. 28 this year, the amount of time consumers have to shop before Christmas is much shorter than it has been in years past. Furthermore, the government shutdown and other political wrangling had consumer confidence waning. To make up for lackluster back-to-school sales, 32 percent of retailers surveyed by
Shop.org
plan to offer discounts earlier than they did last year.
The final motivation that's driving some retailers to back off of traditional Black Friday is the shoppers themselves. According to
Time Magazine
, the number of shoppers waking up at the crack of dawn on Black Friday has been declining over the past several years. The amount that they spend has been declining, too.
As always, time will tell us how Black Friday will play out this year – no matter how long or short retailers wait to launch their deals. In the meantime, sign up for the NetSphere Strategies blog to get more news about the ever-changing eCommerce environment.
Trackback URL for this blog entry.