The perfect blend: in-store shopping with a dash of digital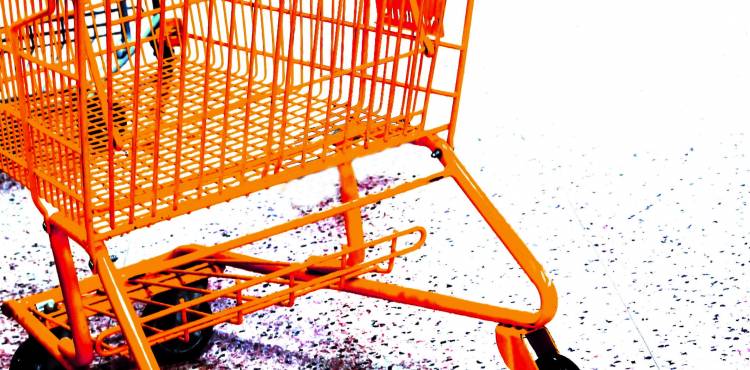 Online shopping is no longer the wave of the future. It is the here and now. Instead of flocking to brick-and-mortar locations to make purchases, consumers are flocking to their computers, smartphones and tablets.
In a recent article published on
Forbes.com
, Hil Davis, co-founder of the online men's retailer J. Hilburn, cites various experts on the matter of today's consumer shopping habits. He makes mention of a recent
Internet Retailer
study, which forecasts a doubling of mobile commerce sales in 2013. And he points to an
eMarketer
prediction that says, "in the apparel and accessories category alone, e-commerce sales in the U.S. will grow to $224.2 Billion by the end of 2012, up 15.4% since 2011.
"Brick and mortar retail giants like Macy's and Nordstrom are ramping up their efforts to integrate digital technologies with in-store operations in response to significant losses of in-store sales to online shopping platforms," he continues.
But amidst all of the data, he also aims to make a strong case for why etailers and retailers alike must bridge the gap between the online shopping experience and the tried-and-true method of shopping at a store. We are, after all, humans – humans who intrinsically want a personalized experience when making a purchase.
The trick, however, is figuring out how to meld the digital shopping world with the in-store experience. Integrating the two will be an essential challenge to tackle specifically for those in the clothing and apparel industries. Although shoppers want the convenience of buying online, they also need to try on the garments, touch the fabrics and closely inspect the quality. One method of aligning the online and offline experiences could potentially lie in mobile points of sale.
"To escalate the impact of e-commerce, there are multiple ways that businesses can integrate personal interactions with digital technologies," Davis explains. "One strategy is to create mobile points of sale within retail stores by equipping sales associates on the sales floor with tablets for easy online purchasing. This is a viable solution for stores losing sales to potential customers who browse in-store but end up researching products and eventually buying through online-only retailers such as Amazon. By investing in mobile app development and employee training, it becomes possible for retailers to ensure that the physical benefits of stores are not lost to the convenience of instant, no hassle online shopping."
Bypassing the brick-and-mortar experience altogether is also an option. Direct sales can be incredibly cost-effective for retailers in "small to mid-sized markets where the costs of opening and running physical stores may not be economically justified." Warren Buffet touts Pampered Chef, a kitchen retailer with a worldwide direct sales force of over 60,000, as one of the best investments he's ever made. And if direct sales are working in Buffet's favor, it's safe to say that it's probably a sales model worth considering.
No matter the method, today's retailers must explore new ways to accommodate a new era of shoppers. And a healthy balance of online convenience and personalized purchasing will be the rule of thumb moving forward.
Trackback URL for this blog entry.