The phablet trend: Will bigger screens have a big impact on eCommerce conversions?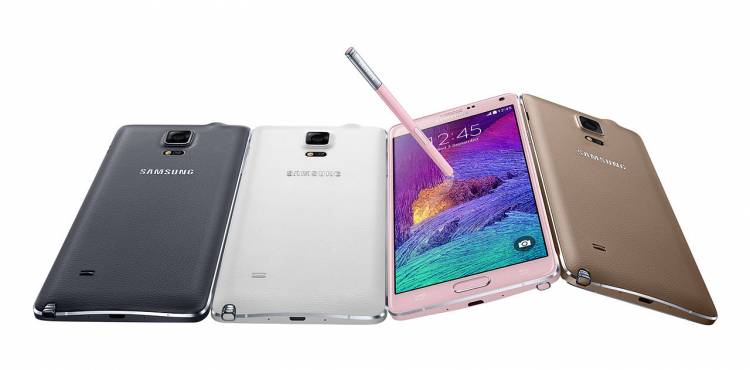 It's not difficult to spot the trends when the size of smartphones are concerned. What once fit compactly in the front pocket is now creating an obvious outline – smartphones are getting bigger, and that's a good thing for eCommerce. The question remains though, how big is too big?
A Saturday Night Live skit earning frequent play in "best of SNL" compilations comes from the 2001 season, a time when mobile phone producers were in a race to bring smaller phones to consumers. In the skit, Will Ferrell plays a supervisor at Jeffrey's, a trendy clothing boutique. He hears his phone ring and brings to his ear an impossibly small flip phone. The audience roars with laughter as the actors struggle to keep it together on stage. The gag would be lost on consumers today, especially among those who missed out on the early days of mobile phones.

As consumers gravitate to smartphones, retailers see more purchases from their mobile sites. Given the number of people with access to smartphones, one would think the percentages should swing more favorably to the mobile format. However, issues arise when consumers make purchases from their smartphones, mostly due to navigational issues related to the size of the screen. Vendors, however, are more concerned with dialing in the right size because mobility, when it comes to smartphones, is key.

Apple paved the way for a larger format in 2007 with a 3.5-inch screen on the original iPhone. By 2009, Verizon unleashed Hub, which had a massive 7-inch display. Dell jumped into the large-screen market in 2011 with Streak, also sporting a 7-inch screen. Today, consumers have a wide variety of choices in smartphones, the best of which feature a screen no smaller than 4.7 inches and up to 5.7 inches. Statistics indicate that this is going to be a good thing for eCommerce.

The screens are so large, some can be mistaken for a small tablet, which has been the catalyst for a new term: "phablet," a hybrid of phone and tablet. To be considered a phablet, displays must measure at least 5.3 to 5.5 inches (there is some variance depending on the source) and go no larger than 6.9 inches.

Is the buying public ready for massive smartphones? The sale of the latest iPhones in the UK would indicate that Apple consumers are more comfortable, for the time being, with phones that fall short of the phablet: iPhone 6, which has a 4.7-inch display, outsold the 6 Plus, which has a 5.5-inch display, by a ratio of four-to-one. However, AT&T subscribers in the U.S. buying the new iPhone came out in larger numbers for the 6 Plus. Regardless of that demographic, the smaller 6 outsold the Plus in the U.S. by a ratio of three-to-one, according to stats from Kantar Worldpanel ComTech.

As vendors continue to gauge consumers' display size preferences, eCommerce experts contend that bigger is better as the era of giant phones met a noteworthy year with consumers in 2014 as more consumers used larger smartphones to make purchases. eConsultancy asked a panel of eCommerce professionals to weigh in on trends that would take shape in 2015. The consensus among them is that the larger displays will help consumers consider their smartphones an actual "buying device," bumping up conversion rates for retailers' mobile platform.

Whether or not this prediction will follow through is dodgy: Mobify Insights took a stab at better understanding mobile conversion by looking at data from the Internet Retailer 2014 Mobile 500 and Monetate's E-Commerce Quarterly Report for Q3 2013. The takeaway from the review of the data is that smartphone conversion rates remain low, even for retailers that have worked to optimize their sites for smartphones. This doesn't mean the smartphone doesn't play a part in the conversion. In fact, 90 percent of users, according to Mobify, switch between devices (smartphone to laptop or desktop) when making a purchase.

The mobile phone industry and retailers will no doubt keep tabs on consumer preferences, but the fact remains that smartphones, large display or small, will continue to play a role in eCommerce transactions, directly and indirectly.
To stay abreast of how larger smartphone displays affect eCommerce strategies and development, subscribe to the NetSphere Strategies blog. We've got you covered.
Trackback URL for this blog entry.