The pros and cons of hosting your own eCommerce site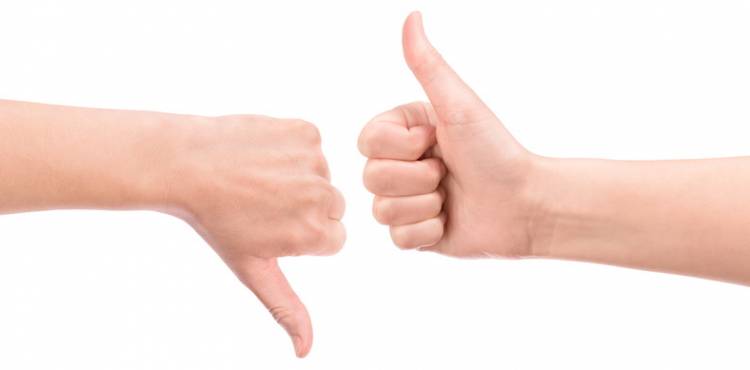 Decisions, decisions. Life is wrought with them. And that's especially true for new players in the eCommerce game. Retailers wishing to establish or enhance their online presence have the choice to either buy or build their own website. On top of that, they also need to decide whether to host their website off-site or in-house.
To address the factors that play into these decisions, we here at NetSphere Strategies will publish a three-part series that lays out the pros and cons of each. For today's purposes, we'll start with hosting, an often overlooked yet essential element in launching a new online store.
When moving into a hosted environment and handing tasks over to an outside party, there are many variables that must be considered. Key elements to consider when evaluating if your software applications should be hosted externally or not are outlined below.
Pros to hosting off-site:
Resource Relief. Hosting an application is most applicable when an organization doesn't have the time, money, people or resources to buy, build, implement, maintain and support software applications or build out an IT infrastructure.
Lower Initial Cost. In-house hosting requires a considerable investment of upfront initial costs in capital, personnel and time – resources that could be focused on your company's core objectives. If these resources are outsourced to a hosting provider, those in-house resources can be diverted to more strategic objectives to drive your business.
Robust Balance Sheet. The initial capital acquisition costs for hardware and related data center costs can be high. By shifting resources off the balance sheet, a company can increase their borrowing capacity and improve key financial ratios such as debt/equity and return-on-assets. A consistent monthly subscription rate helps companies better manage their cash flow.
Cash flow. Do the math and compare the costs of a three-year hosting subscription, including ongoing maintenance and managed services, hardware procurement and depreciation, data center costs (backup, connectivity, power) and all the rest. Hosting is typically less expensive than owning, especially if shared hosting is used.
Core Business. Focus on what you do best. For applications that aren't strategic, hosting may be the best use of your IT dollars, especially for spam and virus protection. These are high-maintenance items that consume a lot of your IT staff's time. By outsourcing these items, you will be able to relieve your staff of these daily problems to refocus on more strategic tasks.
Cons to hosting off-site:
Strategic. Companies are less likely to utilize a hosted service if the solution to be hosted is mission critical or a revenue driver for the company. Companies typically shy away from having their corporate data managed by a third-party provider.
Missed Expectations. Many service providers promise the world but never deliver. And so it's up to you to make sure the service levels agreed to can be measured, monitored and reported to validate conformance. If they can't prove what is being monitored, then how can they validate your service levels are being met? Read the fine print.
Spotty Support. With larger hosting companies you have a bureaucracy of hoops to jump through to get things done. If you're looking for quick turnaround times to make changes to your site when an outside party is hosting it, you may be in for a big surprise. Therefore, ask for references and find out how quick and knowledgeable their support personnel are.
Increased Risk. There is a smorgasbord of issues to consider when choosing a hosting provider. If you've never negotiated a hosting contract and a Service Level Agreement (SLA), you'll need to work with someone who has gone through the process a few times. Otherwise, you may agree to a multi-year contract you sorely wish you didn't – before the ink has dried.
Pricing Issues. There are innumerous pricing issues to be aware of – per transaction, per user, fixed fee, utility pricing and contract length. You have usage pricing if you go over your allocated allowance for disk space, backup allocation, bandwidth and power requirements. Know exactly what you're paying for before signing on the dotted line.
To have a deeper conversation about what's right for your online store, be it a hosted environment or one that you maintain on-site, reach out to the team of experts at NetSphere Strategies. We have experience helping clients know what path to take and would be happy to guide new clients in the right direction.
Trackback URL for this blog entry.