Top 10 reasons to go to Chicago's IRCE 2013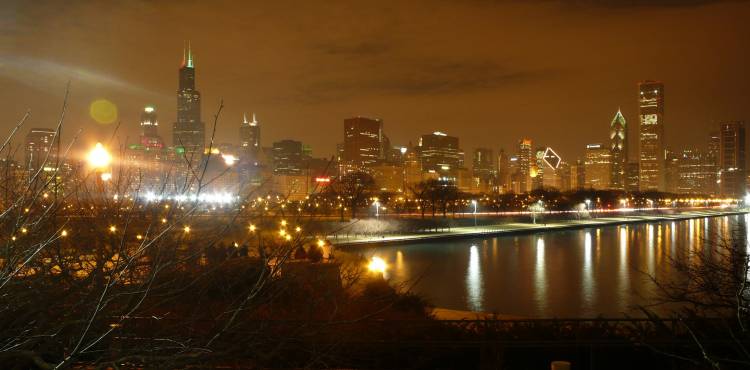 The Internet Retailer Conference and Exhibition is less than three weeks away, and as its opening day approaches, eCommerce companies, like ours at NetSphere Strategies, are gearing up for the event. This year's Chicago-based show serves as the 9
th
annual event of its kind, which is hosted by Internet Retailer Magazine, one of the leading publications for the eCommerce industry.
So whether your company is based in the Chicagoland area or not, a visit to the IRCE at the Windy City's McCormick Place, will be worth the effort. But for those who may be on the fence, let the following facts, stats and info about IRCE 2013 be your inspiration to attend:
Every year, including this year, the IRCE serves as the annual home to the largest display anywhere of eCommerce technology and services.
This year's show is expected to bring more than 9,500 attendees coming from every segment of the eCommerce industry.
The 600 exhibitors at the show represent 90 percent of the eCommerce solutions market.
Attendees will have the opportunity to gain access to what the IRCE describes as a customizable agenda featuring 205 speakers.
Every day features a full schedule of those speakers who have served as the industry's leaders in various capacities. According to the IRCE website, "such diversity of speakers is a hallmark of IRCE and explains why our agenda appeals to all e-commerce players."
One of those key speakers will be Al Gore, the 45th Vice President of the United States. As a leader in technology and global investing, his insight will certainly prove to be a notable aspect of the IRCE.
Home to the IRCE, Chicago's McCormick Place is North America's biggest convention center.
For those not based in the Chicago metro area, the Windy City serves as a vibrant backdrop to the IRCE event. Before and after the show, attendees can take advantage of one of the nation's most exciting urban areas.
Gain international insight through exposure to emerging eCommerce markets. This year's IRCE will focus on the nature of the industry as a whole, giving visitors access to companies from around the world.
In addition to those 9,500 potential attendees, networking at IRCE is made all the easier. "From the Welcome and Cocktail Receptions to the ability to recharge (devices and one's self) at the Cyber Lounges and Relaxation Station to the annual Networking Dinner Party, IRCE offers its registrants plenty of spaces to meet new faces and host conversations that lead to connections and the cultivation of clients."
So if you weren't already compelled to attend this year's IRCE, we hope that the 10 reasons posted above will bring you to the show. And when you arrive, be sure to stop by NetSphere Strategies. We'll be at booth #1549.
Trackback URL for this blog entry.