Top things to do in Chicago during IRCE – from an insider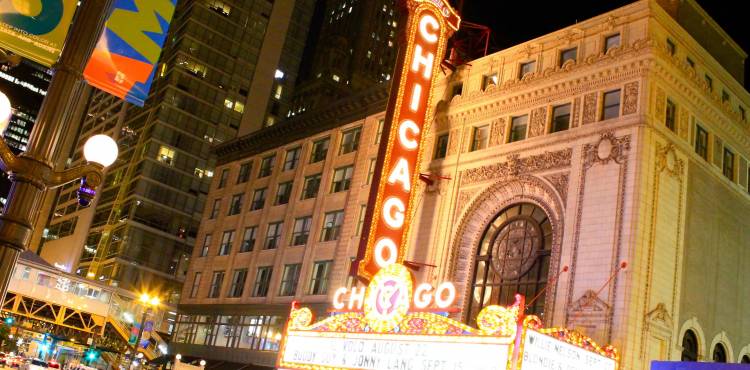 With NetSphere Strategies' headquarters located in one of Chicago's western suburbs, a good chunk of our team either grew up in Chicago or lives there now. And wanting to be a gracious host to everyone who's staying in the Windy City for this week's IRCE 2013, we wanted to offer up some of our favorite things to do when our own friends and family visit.
Because there are so many great attractions in Chicago, we have to offer up our faves in a series of two blogs. So be sure to stay tuned to our follow-up, which we'll post tomorrow. In the meantime, here are a few things to keep you busy when the activities at the IRCE come to a close.
1. Watch the sun set at the Signature Lounge
So many tourists are drawn to the Sears Tower, which is a fine idea, considering it's the second tallest buildings in the Western Hemisphere now that the Freedom Tower is up. However, for many locals, the
Signature Lounge
is a better choice for seeing the Windy City from a bird's eye view. Quite frankly, we think it has better views than the Sears Tower. (And yes, we still have a hard time referring to it as the Willis Tower.)
Details: Not only is the Signature Lounge free, but it features a full bar for capping off the night in style. Located at 875 N. Michigan Ave. on the 96th floor, visitors can take a quick cab ride or practically any bus heading north on the Magnificent Mile. Once you're there, enter at the side doors on the south side of the Hancock building and ask the doorman where the elevators are located.
2. Hail a water taxi on the Chicago River
The architectural tour is a great way to see Chicago's stunning architecture. But, it comes with a $40 price tag, and during peak season, the boats are sometimes packed to the hilt. By taking a water taxi, not only can you get the same views, you can take it all the way to Chinatown.
Details: One of the stops for the water taxi is located at the base of the Trump Tower located at 401 N. Wabash. After peeking in at the Trump lobby, head toward the river where you can get a round-trip ticket to Chinatown for $10. The full schedule and boarding info can be found
here
.
3. Go shopping in Bucktown and Wicker Park
The Magnificent Mile is a great place to shop, but for many of Chicago's serious fashionistas, Bucktown and Wicker Park are a better choice. Both neighborhoods boast some of the same high-end shopping that can be found downtown, but in addition, are known for a slew of boutiques that feature clothes and jewelry made from Chicago's best local designers.
Details: Both neighborhoods converge right off of the Damen Blue Line subway stop. And once you've worked up an appetite after all of that shopping, hit up
Big Star
taco bar, one of the hottest restaurants to open up in Chicago in recent years.
4. See Tiffany glass at the Smith Museum of Stained Glass Windows at Navy Pier
Navy Pier is sometimes pegged as a place for kids or first-timers in the Windy City. However, the Smith Museum of Stained Glass Windows, located at the tip of the pier, is a true hidden gem. The often overlooked Chicago attraction has 150 windows from the likes of Louis Comfort Tiffany and John LaFarge.
Details: Get everything you need to know about the museum
here
.
5. Dine on the beach at Caffé Oliva
When people think of Chicago, they don't always think of the beach, but surprisingly, Chicago has an impressive 26 miles of beachfront. To get a glimpse of one of its 31 beaches, dine in style at Caffé Oliva where you can enjoy Mediterreanean fare featuring grass-fed beef and lamb as well as seasonally fresh veggies. Wrap your lips around a creative cocktail while enjoying the savory flavors that Eater Chicago called "Chicago's Top Waterfront Dining Destination."
Details: Located on Ohio Street Beach, Caffé Oliva has six beach cabanas, each of which can seat a party of 10. Find directions and the menu
here
.
To learn more about NetSphere Strategies, head to our website or visit us at booth #1549. No matter what, though, have fun while you're here in our hometown city!
Trackback URL for this blog entry.