Top tools and technologies from IRCE 2013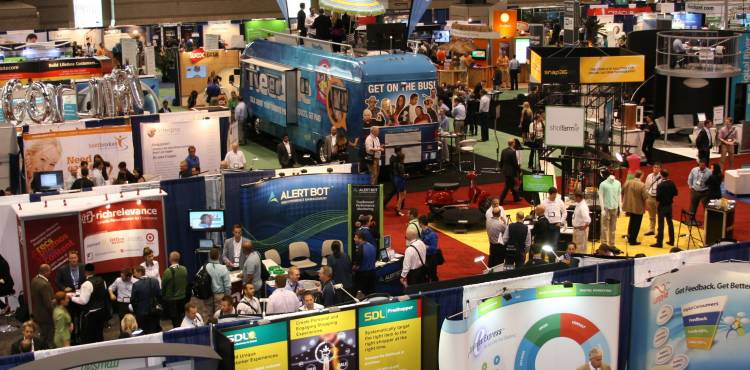 Need a crash course on the emerging trends in an industry? Looking for solutions to your major business challenges? Wanting a good workout? Well, all of these can be achieved by walking the floor at any of the major trade shows that happen at Chicago's McCormick Place.
Just last week, for example, attendees at IRCE 2013 were exposed to 600 exhibitors and their impressive collection of new tools and technologies. Considering the slew of companies and their sophisticated products, some attendees might have left the show a tad dizzied.
Therefore, to make heads and tails of the eCommerce industry's biggest trade event, the folks here at
NetSphere Strategies
decided to highlight what we discovered while at the show:
1. An alternative to flat, percentage-based re-pricing
FeedVisor
, uses an intelligent algorithm that accounts for more than just competitor price tags. It includes shipping options, available stock, seller ratings, seasonal trends and more.
2. A method for dealing with abandoned shopping carts
Ve Interactive
's shopping cart recovery software captures e-mail addresses in real time so that when carts are abandoned, shoppers will be sent an e-mail reminding them to finish the purchase.
3. More time for thoughtful, comprehensive testing
We can't squeeze more than 24 hours out of each day, but companies like
Quality Logic
make it feel like we can. The testing and quality assurance service company handles on- and off-site testing for businesses that don't have the resources – or confidence – to do it alone. For companies that already have testing in place, Quality Logic can automate or improve those practices.
4. A visual differentiator
In 2013, businesses will get their leg up by focusing on the user experience. And product views can be a great way to enhance the shopping experience.
Arqspin
, a company populated by literal whiz kids, takes photography 360-degrees. With basically any camera and a turntable or lazy susan, users can create fully interactive views for almost every retail product.
5. A way to better tap into the international marketplace
When some consumers see a product price in a currency other than their own, they might be prone to just move on. But
Pivotal Payments
makes multi-currency processing possible for up to 60 different currencies. The company uses easy-to-use drop-down menus that ensure consumers that the amount paid will be properly reflected on credit card statements.
6. Peace of mind regarding the pending online sales tax
Some companies might feel like they'll have to scramble to comply to the soon-to-be enacted online sales tax. But,
Avalara
, which offers a sales tax solution, doesn't have to scramble; the company has been around since 2003 and therefore, has long-running experience automating the process of transactional tax compliance as well as with assisting companies with exemption certificate management.
7. An out-of-the-box method for advertising
Zadspace
's targeted marketing for shipping labels doesn't just think outside of the box, the company actually thinks "on" the box by taking advantage of a little-used medium – the shipping label. Retailers can personalize promotional offers and place them on the outside of packages.
8. A new way to leverage Facebook
With more than 15 million businesses on Facebook, it's not exactly easy to stand out. One way to get noticed, however, could be with
Search Spring's
products tab, which lets retailers show off their entire inventory on Facebook.
9. An avenue for helping customers remotely
Instead of outsourcing a team of online sales representatives,
VideoDesk
allows a business owner or employee to interact with customers during their free time. When someone from your company is available, the software makes it simple to answer customer questions or help them navigate your online store.
10. A lure for bringing customers back
Online window shopping is incredibly common, and often consumers are "just looking" because the price of an item is too high. With
TrackIf
, businesses can alert window shoppers who looked at an item out of their price range when the price comes down.
There are, of course, quite a few companies that exhibited at IRCE that potentially offer the same services or products. Therefore, this blog only aims to represent the technologies and businesses that caught our attention. Although we're not necessarily in the position to promote these products and services just yet; we couldn't be happier to see the strides that the eCommerce industry is taking.
Finally, to determine what tools and technologies are running on your site, download the Ghostery browser plug-in. You might be amazed at how many third-party tools and applications are already running on your online storefront or website.
Trackback URL for this blog entry.