What's driving eCommerce growth? RJMetrics takes a look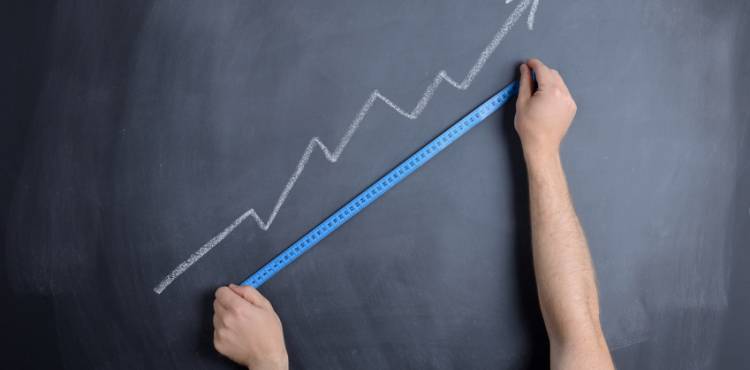 We've watched the retail landscape change in recent years as eCommerce growth has outpaced that of the traditional brick and mortar stores. And 2014 proved to be another successful leap forward for eCommerce companies. To get a better idea of what is driving change, RJMetrics took a closer look at the numbers in its "2015 Benchmark Report Series: eCommerce Growth."
The growth pattern has been nothing short of a windfall for some companies, like Alex and Ani, a jewelry company that grew by 250 percent in 2013. Or, take the success story of the luxury clothing/art/jewelry site The RealReal, which jumped by 295 percent. To understand how these companies are outperforming their peers, RJMetrics report can be incredibly eye opening.
The findings were based on the participation of 200-plus eCommerce retailers, representing more than 31 million customers and $25 billion in transactions. For the companies surveyed, the average total monthly revenue is $1.2 million for stores reaching the end of their third year of business.
Averages can be deceptive, so the report looks deeper into growth per retail category. As mentioned above, some industries seem to have an easier time influencing consumers to buy their products online. This is certainly true of the apparel/accessories and housewares/home furnishings industries, which outperform other industries on average. This is in contrast to the health/beauty and food/drug industries that haven't fared as well in the eCommerce arena.
Here are a few factors that RJMetrics found as the driving forces behind eCommerce growth:

Consumers are becoming comfortable with technology, and the demographic that has never known a world without Internet is coming of age. Consumers age 18 to 24 are now spending about a tenth of their income through eCommerce channels.

Retailers are trying to build more effective mobile checkout experiences, and they seem to be hitting their goals. In Q2 of 2014, there was a 48 percent increase (YoY) in the number of purchases made on mobile devices.

Shipping delays are a concern for consumers, so shipping giants like FedEx and UPS have stepped up by hiring additional temporary personnel during peak periods so they can keep up with demand.

Marketing focus has tightened. Brands are beginning to realize they can create a bigger eCommerce impact when they differentiate their brand as they compete against Amazon.com.
Companies with the most success are finding a product/marketing fit that results in more lifetime orders per customers. For instance, the top performing companies have twice the number of lifetime orders per customer than the companies at the bottom three quartiles. These are companies that have not only found a way to attract customers, they've created an experience that keeps them coming back for more. RJMetrics' survey shows that the top companies have customers that order an average of seven times, whereas the least productive companies in the survey average three orders per customer.
Volume isn't everything when it comes to eCommerce, though, at least not according to the report. The average order value for the companies seeing the best results is $94, whereas the lowest performers see an average order value of $60. The lowest performers also see more variance in their averages. For instance, for a company with an average order value of $63 at the end of year one, that average drops to below $50 by the beginning of year three. The variance, according to the report, could be due to the practice of discounting products in an effort to drum up more business.
For companies that have a quality product but haven't quite nailed down how to put it in front of the greatest number of consumers, NetSphere Strategies is here to assist. Our consulting services and support marry technology with marketing strategies that produce results. Contact us today for more details.
Trackback URL for this blog entry.