When broadcasting marketing messages, timing is key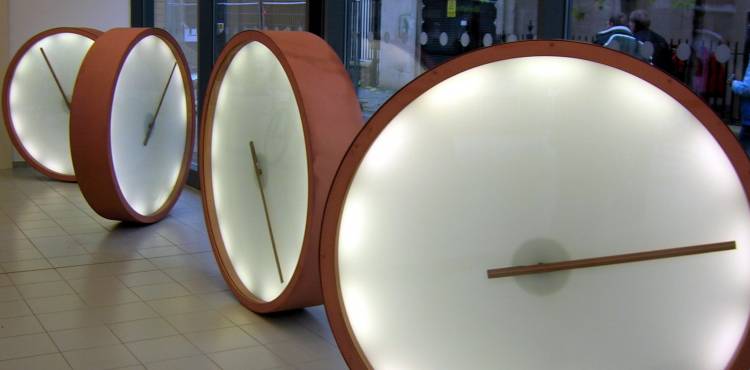 Who, what, why, where, when and how serve as the proven foundation behind any good piece of news. As long as all those bases are covered, the general public shouldn't walk away from an article with unanswered questions.
And the same holds true with a social media marketing plan. Whether a small business is Tweeting or posting content on Facebook or LinkedIn, it's important to deliver a well-rounded message.
But, for today's purposes the team here at NetSphere Strategies zoomed in on the "when" – not necessarily in terms of when the news happened, but rather when the news should be broadcast. Depending on the audience, the timing of a post can make a big difference on how well that message will be received.
According to a study from the marketing company Compendium, waiting to make major business announcements can have a big effect on the level of user engagement. The research also revealed that B2B and B2C marketers have different needs in terms of when it's best to post content.
For B2B companies, user engagement on Twitter peaks on Wednesdays, however, for LinkedIn, Sunday is the best day for posting or publishing important news. As for B2C marketers, Compendium's study revealed Monday as a good day for both Twitter and LinkedIn broadcasts. Wednesdays are also a good day for messages to be well received on Twitter.
Mashable.com
expanded on the tweet-on-Monday theory and reported that to get the most clicks, the most effective time of the day to post was somewhere between 1:00 p.m. and 3:30 p.m. "Meanwhile, sending a tweet with a link after 8:00 p.m. should be avoided — as should posting links after 3:00 p.m. on Fridays," Mashable said.
Compendium's insight into B2B and B2C marketing didn't stop with the timing of posts, however. It also covered a few ways in which those well-timed posts can be even more effective. Although Hashtags, which are often affixed to a word within a tweet for search purposes, garnered mixed appeal, B2B companies employing hashtags received a 193 percent increase in user engagement. So was not the case for B2C companies. For them, a hashtag produced the opposite results. In fact, tweets with hashtags were 82 percent less likely to get a response.
Interestingly, question marks also incited differing response rates. "Tweets with question marks were 52 percent less likely to gain user engagement for B2C companies," said
ClickZ
, a marketing news medium that reported on the Compendium study. "B2Bs also saw clicks drop by 32 percent when their tweets sported a question."
So clearly, it matters as to when and how you send out information via social media platforms – and especially so when you base it on whom you're sending it to. To get additional assistance with your social media marketing campaign, feel free to contact
NetSphere Strategies
. We'd be happy to help at any time.
Trackback URL for this blog entry.