Thursday, 27 March 2014 12:52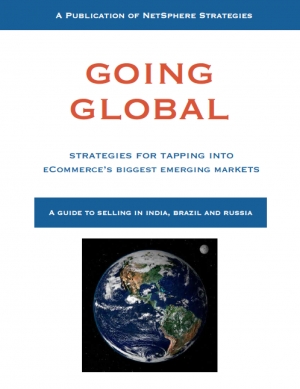 New customers for your business are located on every corner of the globe. But no matter how remote their location, to stay competitive, eCommerce sites must reach out to them. From Malta to Uruguay to Iceland and beyond, there's a lot to be done to bring them into the fold. 
Download the eBook below to learn about the opportunities and the barriers when taking your eCommerce business to Brazil, India and Russia.
**Note: This eBook was published prior to potential sanctions being place on Russia. 
Thursday, 13 March 2014 14:17
NOTES FROM THE ECOMMERCE EXPERTS...
Making your online store more profitable

A message from our CEO, Steve Moen

It's a great big lucrative world out there

In his annual shareholder report for 2013, Warren Buffett dubbed the good ol' U.S. of A. as the "mother lode of opportunity." And although stateside investments will continue to make up the lion's share of holdings for Berkshire Hathaway, the Oracle of Omaha would hardly take on the market without international diversification padding his portfolio. In that same vein, eCommerce companies, too, should consider the opportunities that come from overseas markets.

---

Selling abroad starts with a great product or service idea and continues by matching it with the right target market. Next up is establishing an eCommerce channel to get it into consumers' hands.

Creating the right "sights and sounds" for eCommerce customers overseas will make the transition into emerging markets a much easier one.

Emerging countries are making major contributions to global eCommerce sales, forecasted to hit $1.5 trillion in 2014. To get in the game, though, it's important to have the right frame of mind.