Consumers spend billions on Valentine's Day – Will your eCommerce site benefit from all the love?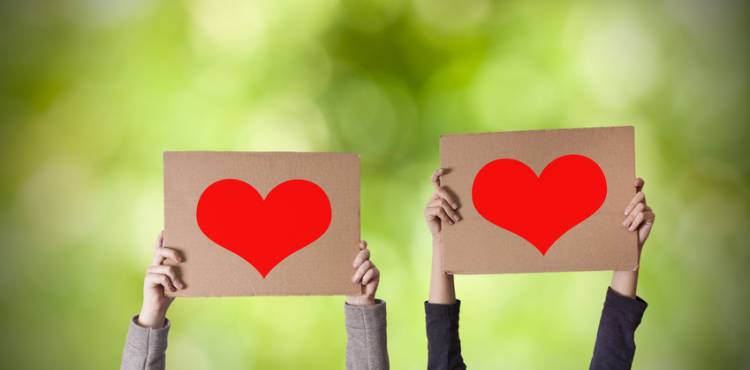 Approximately 150 million cards are sent out on Valentine's Day, which has prompted the least romantic among us to scoff that the Cupid-themed day is actually a Hallmark Cards-generated "holiday." While the origins of Valentine's Day are fuzzy and lie somewhere between pagan and Christian traditions, the impact on consumer spending is massive: $19 billion on Valentine's Day-related gifts.

The National Retail Federation (NRF) says consumers will drop an average of $142.31 on gifts by this weekend. That's about $19 billion in flowers, cards, chocolates, dinners and anything else that suits the fancy of lovers.

The NRF's survey also offers a glimpse into what people plan to purchase: 53.2 percent plan to purchase candy; 21.1 percent have their eye on jewelry as a gift; nearly 38 percent are buying flowers, and 35 percent will take their significant other out on the town.

Interestingly, pets are also being included in this day of amore. The survey found that 21.2 percent of consumers are going to spend an average of around $5 on their dogs and cats. It might sound like small change, but that spending on Fido and Kitty totals more than $700 million.

To get a piece of that $19 billion that consumers are ready to spend, companies with an eCommerce focus should consider solutions that improve campaign response rates and build better customer relationships. For business leaders lacking the in-house expertise to pull off the best results, consultant services can come in handy, not just for your Valentine-focused campaigns, but for any special focus throughout the year.
For Valentine's Day, here are a few things to keep in mind:

Pique the interest of late shoppers
Valentine's Day has a way of sneaking up on some consumers, so it might be a good strategy to offer last-minute deals to pique the interest of those who are just now going online for ideas. Consumers will remember a business that helps them pull off a special date in the 11th hour.
Another effective approach is to add subtle Valentine-themed designs to your site to gain more interest among browsers. This can also include gift recommendations for those late shoppers that are at a loss for what to buy. And if you really want to entice them, offer them a discount or free gift-wrapping. Since time is of the essence, you'll want to guarantee their gift will arrive on time, if possible.

Don't leave social media out of the mix
Although most eCommerce business leaders are probably already focused on providing quality content to their social community, it's still a good idea to remind followers that you have something they might really need on Valentine's Day – something that their significant other will truly appreciate. Add a link to your site or a specific page and include it in social postings.

Lean on the experts
For future reference, remember that an eCommerce consultant can assist your company in developing a marketing strategy based on industry expertise and best practices. This could involve developing a roadmap for development and account assessment, designing a creative email template that really speaks to your target audience, providing metrics that track results, and working with all the relevant stakeholders throughout the organization to pull off a cohesive and consistent campaign.
Some organizations have found success through tech solutions, including custom engineering. By contracting with a technical service team, you can get past the hurdle you've struggled with where technical resource constraints are concerned. If you've had issues with integrated marketing and sales solutions in your company's CRM or ERP systems, a tech team can engineer a solution that will put you on the right track. Again, this can offer an excellent return on investment.

Silverpop, an IBM company, can also assist with eCommerce marketing efforts. Consulting services, managed services, custom engineering, support and training are what Silverpop is poised to offer. Contact the team at NetSphere Strategies to learn more about how we can improve your eCommerce results. And finally, have a happy Valentine's Day!
Trackback URL for this blog entry.