Insight from Nielsen shows print marketing as far from dead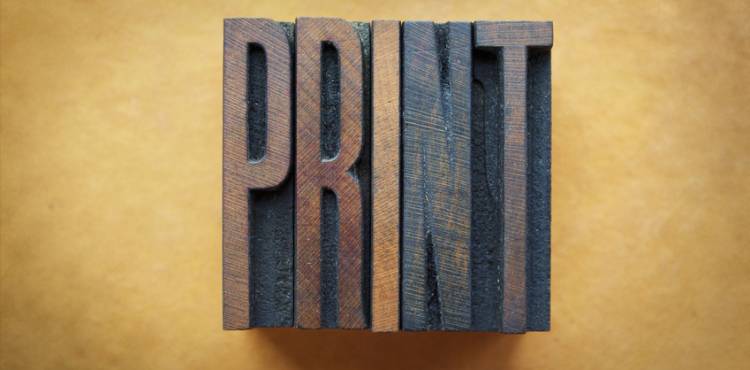 It's safe to say retailers are aware that there's more to digital selling than just creating a website. There are handfuls of social channels to manage, various types of devices to consider and an ever-winding path to purchase to follow.
These various touch points were the focus of a recent Nielsen study titled "Today's Empowered Shoppers and Opportunities to Reach them." In it, Nielsen researchers said that the digital channel, of course, plays a big role in affecting the consumer's path to purchase, but they also said that there are other opportunities that retailers are taking advantage of. In fact, of the 11 key marketing touch points analyzed by Nielsen, researchers found that eight are digital while the remaining three are print.
According to the Nielsen report, more than half of all U.S. shoppers still leverage print at least once a week to seek product and sales information, which surprisingly is nearly 20 points higher than e-mails, the next-closest digital touch point. In order of engagement, the 11 touch points included mailed and delivered circulars, newspaper circulars, in-store circulars, e-mails from stores, store websites, money-saving sites and blogs, social media, store apps, money-saving apps, text messages and in-store kiosks.
"… retailers know the circular is still very much alive," the Nielsen report relayed. "In fact, 68 percent said print is critical in their strategy, while only 8 percent said digital is critical. It's important to note that print has a higher reach than digital, which means retailers will need to balance their strategies rather than simply abandon one for the other. Shopper engagement with product and sales circulars (mailed, in-store, newspaper) is significantly higher across all generations than digital—clear evidence that print is not going away."
The key to capturing consumer business, therefore, is to create a marketing strategy in which all relevant touch points are considered. It's one thing for a marketer to follow over-arching trends, such as the fact that millennials prefer digital touch points, but it's quite another to truly understand trends within a specific retailer's demographic.
When a retailer can better understand its demographic, the possibilities are endless – especially taking into consideration the rise in sales that Nielsen is predicting. The report relayed an expectation for sales of online consumer product goods in the United States to be 2.5 times greater next year than they were in 2010.
So although digital channels are a main area of focus at NetSphere Strategies, our clients' success is the No. 1 focus. To expand the number of touch points you're offering your clients – be it digital or print – be sure to reach out to our team of eCommerce experts. We're here to help.
Trackback URL for this blog entry.