Seeking out eCommerce opportunities in 2015: Hit it big overseas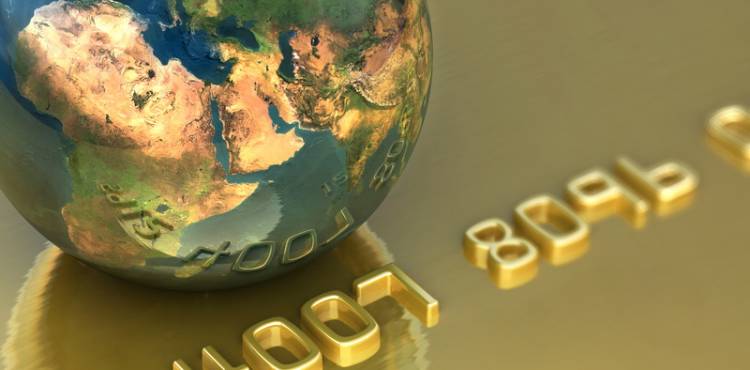 We know consumers are remaining keen to do a majority of their shopping at the retailers' brick-and-mortar stores. However, a growing number of consumers are taking to their computers and mobile devices to make their purchases. According to the National Retail Federation's Holiday Consumer Spending Survey, the average shopper planned to do 44 percent of their holiday-related buying online.

Most Americans have a choice when it comes to shopping online or going to the actual retailer. For retailers looking for bigger and better opportunities, the overseas markets offer a slew of opportunities.
The emerging eCommerce markets are those where consumers don't have a choice – people who are traditionally underserved and residing in smaller cities and towns – and are relying solely on the Internet to fill their shopping carts. Retailers are seeing highly fragmented traditional retail landscapes in China and India where huge populations see few retailers with a nationwide footprint. eCommerce has become an excellent vehicle to bring global brands to this underserved demographic.

Web-only players are dominating the eCommerce market in China and India. eCommerce is also a valuable outlet for those consumers in Africa who fear the Ebola outbreak and prefer to do their shopping from home. eCommerce experts have a theory, and it seems to be well grounded, that global events have affected the rate at which consumers have taken to the Internet to make their purchases.
For instance, more consumers in Thailand, where the nation is grappling with political protests, are avoiding stores and shopping via the Internet. The Middle East, long a hotbed for unrest, got even hotter over the last year, which prompted a boost in eCommerce. China has the largest population in the world, many of whom are in rural areas, which means their only option is to shop online. However, even China's densely populated cities are seeing more shoppers surfing the web in an effort to avoid the pollution in the air.

There are retail leaders emerging in these markets, not the least of which is Snapdeal, India's largest online shopping site. Snapdeal had a goal of hitting $1 billion in 2014, which is a full year ahead of where they thought they'd be. Founded in 2010, the site has more than 20,000 sellers giving the entire population of India access to brands they might not have seen otherwise. In fact, Snapdeal has a new product available every 20 seconds and was expected to have as many as 10 million available by the end of 2014.

Africa's use of eCommerce is only limited to residents' ability to gain access to the Internet. Nigerians are apparently well connected as the eCommerce market grows by 25 percent annually. eCommerce has a significant impact on Nigeria's iGDP, said Konga CEO Sim Shagaya in April last year. He also said eCommerce is helping to bridge the unemployment gap in Nigeria.

It doesn't take the threat of violence or acid rain and foul air to bring a consumer to the eCommerce arena in America. Even here where malls and retail stores are abundant, consumers are leaning toward eCommerce. According to comScore, online retail spending jumped by 14 percent in 2013.
However, to get into markets where consumers are really relying on the Internet to make the majority of their purchases, keep an ear to the news and seek out opportunities to break into markets where consumers can only safely get access to products through eCommerce channels.
Trackback URL for this blog entry.